Have you ever felt like a slave to your business? Like a hamster on a wheel, where the harder you work the less you seemingly accomplish? If so, you are not alone.
When I first started on the entrepreneurial path I was completely unorganized, knew nothing about running a business and reached burnout in a matter of months. Although I was running on empty and having some serious doubts about whether managing a business was something I could handle, my burning desire to empower people never dimmed. Though there were hard times, persistence and passion kept me moving forward.
The moment we know for sure what to do with our lives is different for everybody. My moment came at age 13 after working out with my dad for the first time. That first workout gave me a feeling of self-empowerment and strength that I didn't know was inside of me. As my muscles grew so did my motivation to share my newfound passion to improve others' lives through fitness.
Fast forward to my life as a fitness expert, my clients were getting amazing results and I was getting tons of business. I was enthralled to see my efforts were changing lives. I began taking on ten or eleven clients a day and running bootcamp classes on the weekends.
It was a very rewarding career, but I was on the fast-track to burnout because I was putting so much time and energy into my business that I had little to no energy left over for anything else in life. Inevitably, I hit a wall.
The fatigue began to take a toll on my health. After six months, I finally took a step back to look at the big picture and I realized I was neglecting my health while trying to improve the health of others. Anybody who has committed fully to their passion knows what this feels like. Although I was fully committed there was something missing.
Balance.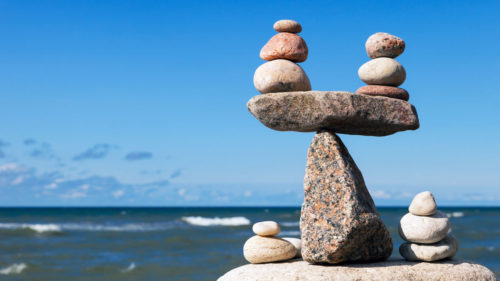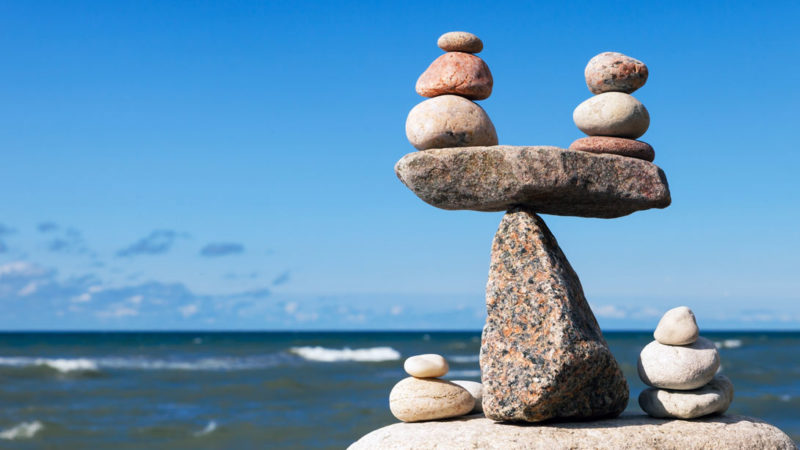 My path to balance was and is travel. On several trips to Europe I visited Italy, France, the Netherlands, Germany, Sweden and Spain. Being emerged in so many different cultures allowed me to feel relaxed, reconnected with my vitality, and pleasure. In addition, my travels taught me how to add ease and flow to my business. What I brought back from my travels was what I like to call "Vacation Vibration."
Burnout happens because people don't know how to tap into their own Vacation Vibration.
I have always had a thirst for knowledge with anything related to the fitness industry, picking up new courses and certifications every year to expand my holistic approach to health and wellness. Shortly after I got certified as a yoga instructor my friend mentioned an upcoming yoga retreat in Guadalajara. Before he could even finish filling me in on the details I decided that we both were going and since my business was doing so well, the trip was on me!
We quickly discovered this was much more than a yoga retreat. We were welcomed to Guadalajara by 150 strangers that made us feel like family with their warm smiles and embracing hugs. This was a diverse group that came from all over the world to learn from a renowned Buddhist Geisha and receive healing from a local shaman. This is where I truly learned how to meditate.
I had tried meditation before, but found myself frustrated and was never very consistent with my practice. At the retreat I finally experienced some of the life-altering benefits of meditation. I felt a greater sense of presence and a high level of clarity and focus. One good meditation felt like I had taken ten naps at once. Once again my travels abroad led me to a new way of thinking and a new technique to apply to my business.
The essence of Vacation Vibration is mindfulness.
When I struggled with burnout, my typical morning routine looked like this: 5AM, bleeeep bleeeep bleeeep, alarm clock wakes me up right into panic mode! "No, I don't want to get up." Hit snooze. Ten minutes later, same thing over and over again until I was left with only ten minutes to get ready. My entire morning was filled with thoughts of panic and stress.
That was then.
Now I incorporate my "Vacation Vibration" into my morning ritual. It looks like this: sleep cycle app wakes me up as I'm coming out of my deep sleep to the pleasant sounds of Caribbean beaches and birds chirping. I wake up and say "thank you" for another day of life and new experiences. I observe the old stubborn thoughts of stress and panic as they try to creep in my head. I imagine taking off that helmet of stressful thoughts and punting it far away so I can enjoy a couple deep breaths of gratitude. I focus on two or three things that put a smile on my face: my family, my soft cozy bed, and so on. Then I set my intention for the day. Often times my intention is to help people feel better about themselves and laugh my ass off every chance I get.
Burnout does not have to be a way of life if you invest in your own Vacation Vibration. It's about getting out of your comfort zone and trying new things. Vacation Vibration is an awareness that has a lot to do with feeling sensations that allows your inner child to play and your creativity to flow. It's basically waking up every day and choosing a new adventure that leads to the greatest you.
Interested in reading 99 other stories just like this? Grab The Better Business book here.