The pace of life continues to accelerate. E-mail boxes burst every day with a flood of critical actions and trivial junk. Social media channels light up with important information and equally unimportant distractions.
Executives, leaders and professionals can easily be overwhelmed by to do lists in service of what has become routine busyness. And yet, despite all of what feels like action, productivity often falls short of the inspirational impact one might hope from working at maximum capacity.
Human instinct and best-selling books guide leaders to clarify goals, narrow focus and increase productivity to achieve quarterly, annual or strategic goals. But what if those goals are not actually focused on the right outcomes or big enough to create meaningful impact?
Sometimes, the solution for long-term success requires us not to slow down for control, but to pick up the pace.
For example, The Coyote Point Museum for Environmental Education in the San Francisco Bay area had been busy in 2006 and 2007 following a Board of Directors vote to close the museum due to financial challenges. In just one year, a small group of passionate community volunteers achieved short-term fundraising targets, revitalized the Board, recruited a new executive director and created a strategic plan with big ideas that they hoped would provide the foundation for a viable future.
While progress continued at a rapid pace, Executive Director Rachel Meyer attended a program at Harvard for nonprofit executives. She returned to Northern California inspired by others who had revitalized their organizations with a go big or go home spirit. Model organizations featured in the case studies had not been satisfied with minimalist impact from marginal changes. Instead, they dared to dream bigger, envisioning large-scale projects that would inspire and mobilize their communities.
Rachel returned from Boston, met with the Board president in California and said, "I know we think we are moving fast and working hard, but I think we need to pick up the pace."
Today, the organization is alive and well—a thriving anchor in its community and an inspiration to the families, parents and children who will be the next generation of environmental stewards and global problem solvers. Rebranded as CuriOdyssey at Coyote Point in 2011, the museum now features interactive exhibits and outdoor areas bursting with the energy of young, curious learners. By 2016, donors and foundations had contributed more than $20 million toward a comprehensive campaign to sustain the organization and remodel its facilities. This revitalization represents one of many examples of what might be when passionate people imagine wild success and come together around a shared vision willing to take action.
How can each of us do what the museum did to pick up the pace even when we think we are already moving fast and operating at full capacity?
Create clear vision
Before you pick up the pace and start to work harder or longer on areas of focus that may not drive the change you actually desire, take time to make sure you clarify the core of what you do, why you do it and what you hope to achieve long-term.
At CuriOdyssey, the leadership had a deep respect for children as intelligent learners and a strong belief that nurturing their ability to ask critical questions and connect with the natural world would lead to positive environmental changes over time.
This conviction and confidence, supported by research and experience, enabled the museum to clarify its mission. With clarity, the museum began to shift away from being an environmental museum focused on adults to being an interactive facilitator focused on providing experiences for naturally curious children to interact with and be inspired by their natural world.
This willingness to invest in the development of future problem solvers required both patience and urgency. Perhaps most importantly, it provided a path forward to revitalize the organization and create relevancy for the local community.
To articulate your own future, ask yourself:
What might wild success look like for us now and into the future?
What might we imagine if we had no constraints, unlimited resources and endless time?
Using these key questions as a guide, dig deep to understand why or what could be holding you back or getting in the way of this success. Consider taking inspiration from Toyota and the Six Sigma process in which individuals are challenged to ask a cascading sequence of why questions at least 5 or 7 times to identify the real cause of an issue. If you stop after just one why, you are more likely to address only a symptom of an underlying issue and not its root cause. Be willing to dream big, dig deep and think long-term.
Bias toward action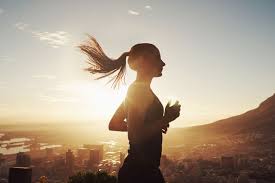 Once you have a clear and inspirational vision, it might be easier than you think to pick up the pace, but it still starts with a few and simple first steps.
No matter if your task at hand includes short-term goals or potentially insurmountable challenges—get yourself moving by taking action on small tasks, one at a time. Break large projects into digestible parts. Find ways to create a sense of urgency around daily, quarterly and annual work and seek to shorten your accountability cycles.
Action inspires more action and fuels the engine that drives eventual results.
For example, when the museum launched its Save Campaign, the team first set a quick challenge test community interest in saving the museum. Rather than simply ask people their opinion, they set out to raise $300,000 in 30 days. They did just that and this small first action served as a signal and vote of confidence for continued momentum.
To get yourself or your organization moving, ask:
What could we do in the next 30 days toward our long-term goal?
What could we do in the next 12 weeks?
By combining short-term planning cycles and a bias toward smaller actions toward a clear vision, individuals and organizations have a greater chance of unlocking their full potential.
Continue to ask thoughtful, open-ended questions.
Given that the pace of life does not appear to be slowing down anytime soon, if you do decide to pick up the pace, don't forget to stay focused and take action—no matter how small—toward your big goals.
Knowing what to focus on when, when to go big and when to go home, which questions to ask and what to pursue are the hallmarks and opportunities of exceptional leaders and high functioning teams.
As Rachel Meyer, Executive Director at CuriOdyssey said during the revitalization process for the museum, "We are not at a loss for good ideas."
How will you create your vision so that you know how to filter all of the good ideas to those that will matter most and inspire your teams to pick up the pace? Thinking big and being willing to go bigger can sometimes unlock what would otherwise always sit just a little out of reach.
Enjoy the journey! Here's to your wild success.
Interested in reading 99 other stories just like this? Grab The Better Business book here.