How to Make Money While Traveling the World
The Top 10 Tips on How to Make Money Online While Traveling the Globe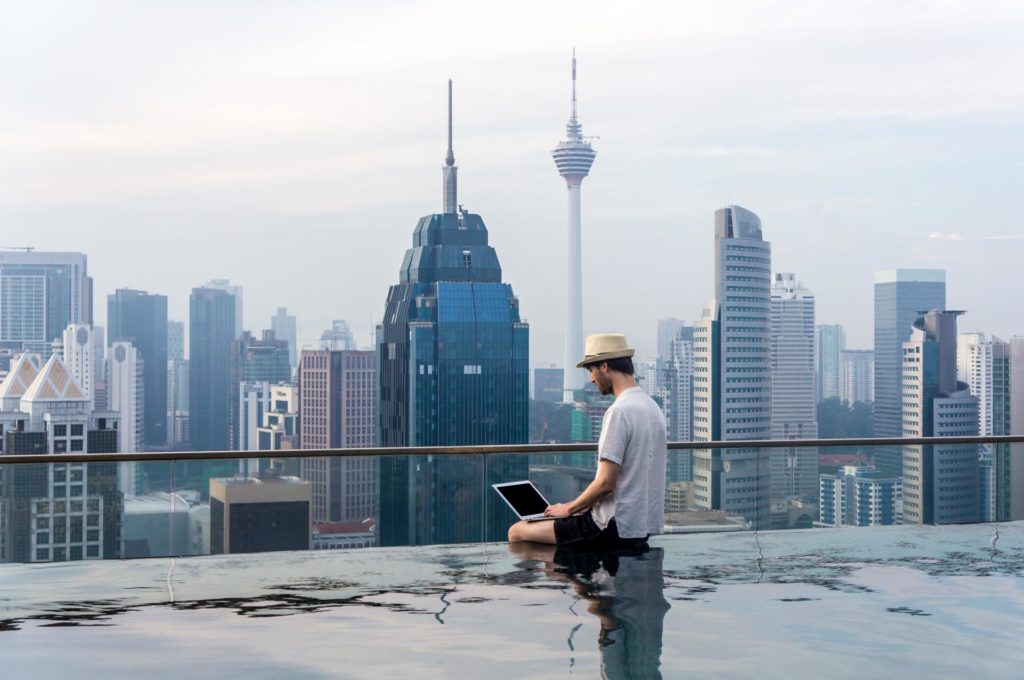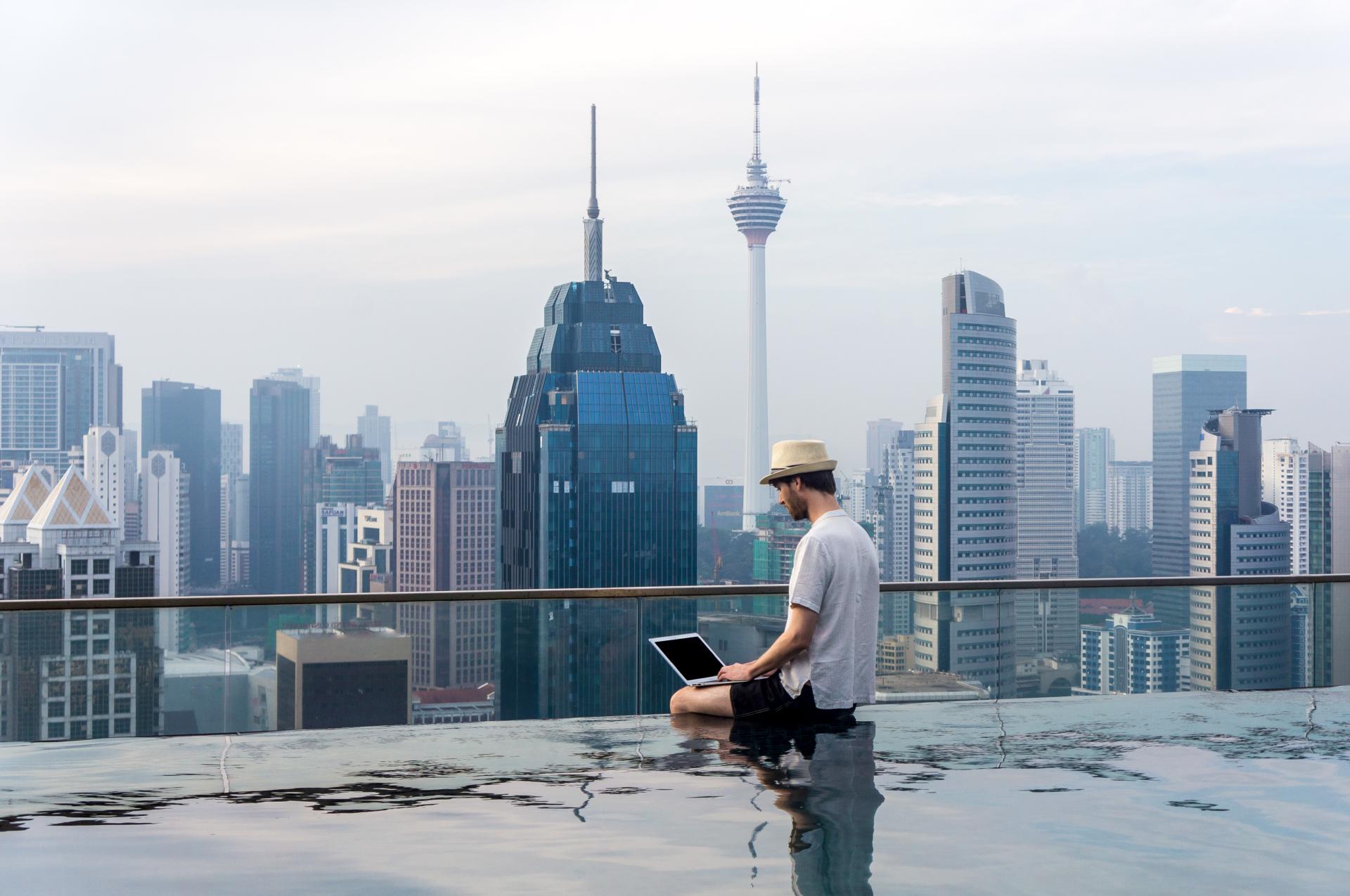 The Life of a Digital Nomad
As of 2017, 43% of Americans were earning an income remotely in some capacity, whether it was part-time, full-time, or as a simple side gig. That number is expected to swell to 50% by next year, which means the funny term "digital nomad" is no longer something shoved aside. It's a reality that is coming for many of us, and luckily, a reality that supports a life of travelling and free scheduling.
If you're like me, then you want to see the world. Every day when I wake up, I have an urge to go out there and see something brand new. It can become an addiction, after you step off of a plane and go on a hike in the middle of Iceland. You realise there is so much more out there than you will ever be able to experience if you just stay in your home town or country for the remainder of your life.
Not to mention, countries like the U.S. are so big, that you'll never even be able to see everything contained in your native country! I take just as many trips to explore the U.S. as I do to explore the world. I'll never see it all, but I am sure going to try like heck.
That's why being able to travel on the go is so important to me. At the end of the day, I value my freedom and the ability to travel, which I guess you can say, makes me just another classic millennial. The difference is that I have gone out there and laid the foundation for this kind of lifestyle.
If you have read my other blogs, bear with me. I'm going to briefly give you some insight into who I am, and why I'm qualified to write on how to make money online.
Your Resident Digital Nomad: Alex Fasulo
I fondly title myself "your resident digital nomad" in my Instagram biography because that term has really come to define me, my values, and my lifestyle. I grew up in Upstate New York and attended SUNY Geneseo for a Bachelor's in Political Science. I immediately went to work in the NYS Assembly as a political press coordinator where I was fortunate enough to receive training in public relations management, writing, and editing. From there, I moved to New York City for a PR job that I quit 4-weeks later.
I'm not someone who quits things; I just knew I couldn't work that job any longer. I had no choice but to make something happen. I went home that night and dove into Fiverr.com, the freelancing site I had been casually using for the last year. In just a few weeks, I was making enough money to work from home. I didn't have to go get another terrible job.
I had tasted pure and unadulterated freedom, and I knew it was dangerous. How would I ever return to the 9-to-5 world? I simply couldn't, which is why I knew I had to make this lifestyle a reality.
Fast forward a few years to April 2017, when Fiverr featured me in the rollout of their "PRO" platform. I was now the top 1% vetted talent on the platform, which means my income skyrocketed overnight. By June 2018, I was on CNBC as a "25-year-old freelancer who makes $150,000 in 6 months working from her laptop." The article went viral, and after a few more features, plus a mention in Entrepreneur Mag, here I am!
The point of my story is that I am no different than you. I am a classic 26-year-old millennial who loves Instagram a little too much; I like to travel; I value my personal time; and I find that with technology, we can be strategically productive without wasting time in an office setting. I didn't necessarily seek out this lifestyle – it found me. However, after just a few days of tasting it, I will never go back.
I have learned in just 4 years how to earn a serious living for yourself not only working from home, but working on the go.
I won't lie to you and say that it's an easy lifestyle – I work more than I ever did in regular 9-to-5 jobs. But, it's worth it to me. So before you continue reading this blog, the first thing you need to ask yourself if you want to be digital is this: are you ready to work long, hard, and complicated hours for personal freedom?
I am going to share with you my top 10 tips for making money on the road while you travel. This is a travel blog that you are going to need if you are about to foray into the freelancing waters. And for those of you already freelancing, I hope you find some insight into bringing your personal business with you on the road.
Let's begin.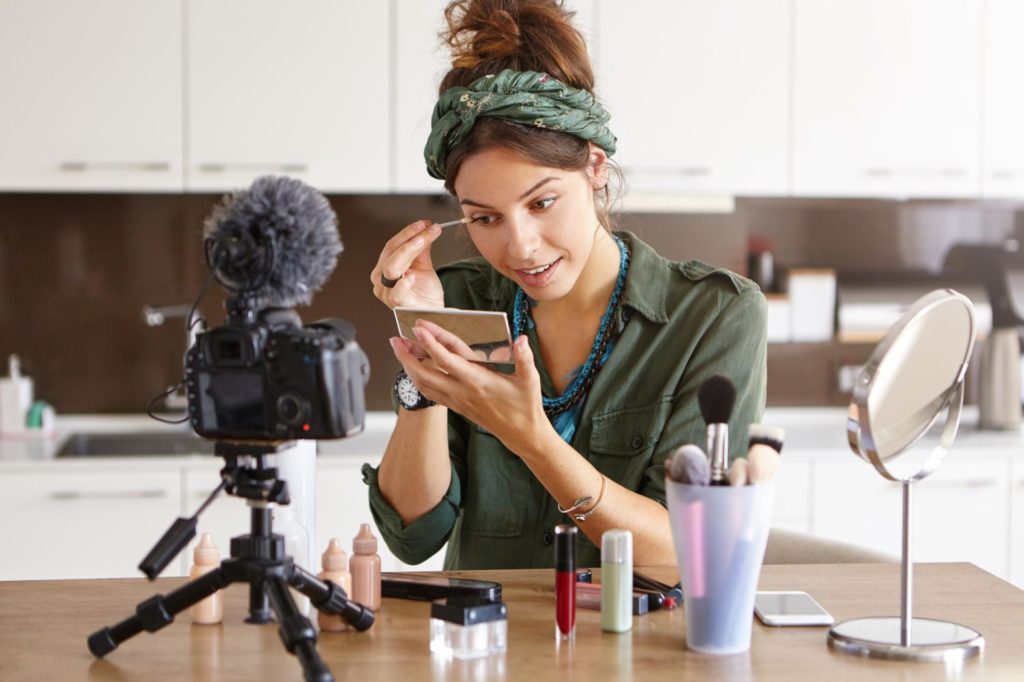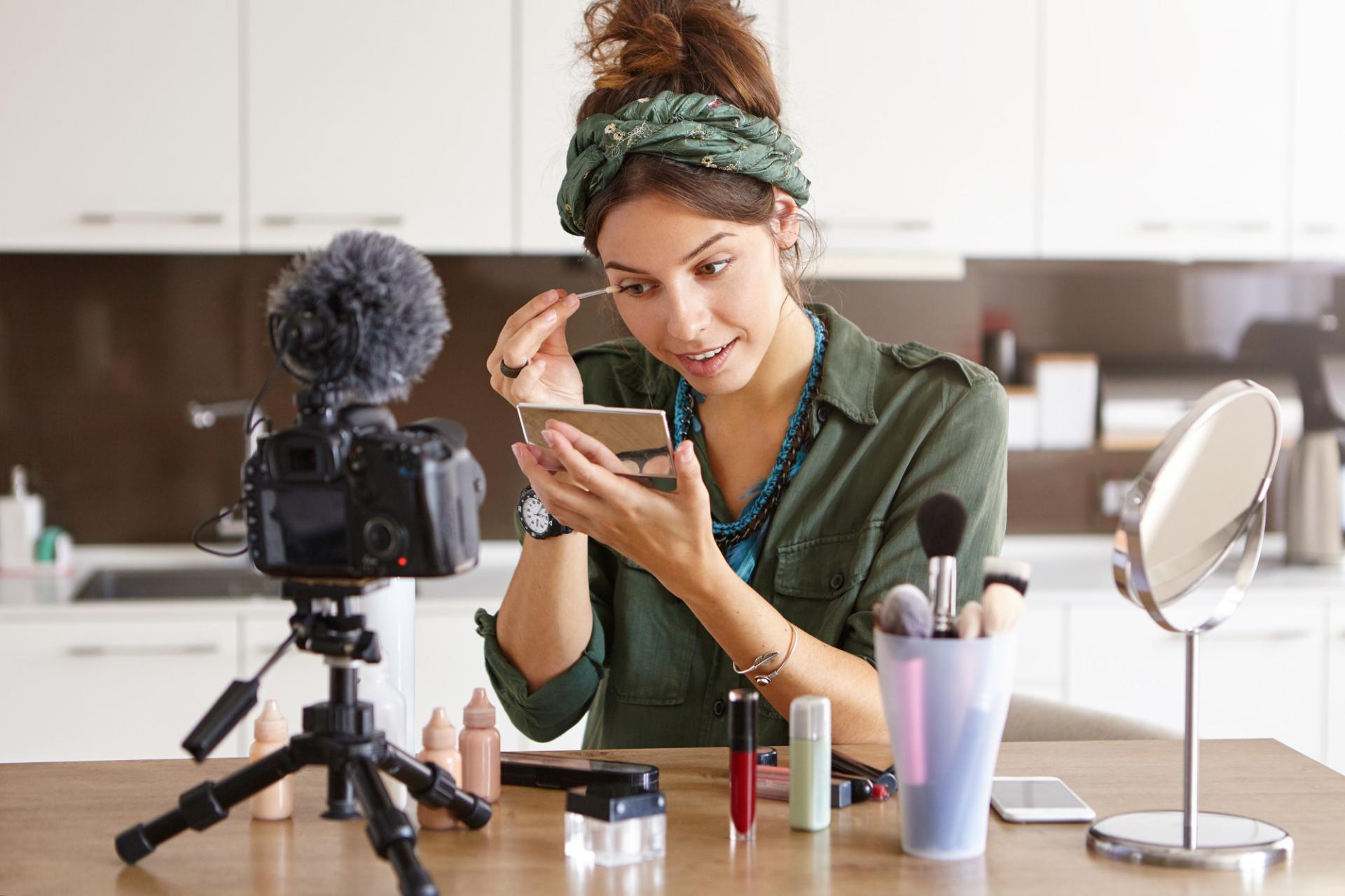 Hack #1: Identify Your Online Talents
I get countless people messaging me on Instagram today, asking me what they should try and sell online. If you simply pick a service based on its popularity, you are going to fail at this digital nomad game. It's going to be hard enough, which means you need to have an innate passion for what you are doing or selling.
I realized at my previous job that with no ability to write, take photos, or draw, I am miserable. I need a creative outlet. That's why copywriting has worked out for me – no matter what, at the end of the day, I love to write. Sure, the work can be demanding, clients can be irrational, and the physical strain on my eyes and back can be frustrating. But, I still wake up every day and open my laptop because I actually like writing and editing.
I have watched many people I know fail at working on Fiverr because they are trying to sell something that is not near and dear to their hearts. The problem with working in the online market today is that you are competing with the entire world. The competition is stiff. Passion is a genuine feeling that people can detect. Without it, you are no longer competitive.
So how does one go about identifying their online talents? Are all service and product talents valuable in today's freelancing market?
Tips for Identifying Your True Passions and Talents
1. The "If You Could Do Anything in the World Test:" We've all been asked a question similar to this in interviews, by relatives during the holidays (gee, thanks grandma), or by school admissions personnel. If you could do anything in the world right now, regardless of pay, what would it be? What is your dream job?
I think we are all guilty of thinking that things like making video games, programming apps, drawing online caricatures, writing poems, and so forth aren't legitimate. With the internet, that couldn't be farther from the truth. Personally, I only have experience with Fiverr.com, which is a digital marketing freelancing website. Many of my examples in this blog are going to relate to that. But that doesn't mean that selling your art on sites like WallSpace Exchange or your home-made necklaces on Etsy isn't just as lucrative as programming websites.
Either way, the point is that with the internet, the sky is the limit. Really ponder this question and write down what comes into your mind, no matter how crazy it is. Take these passions of yours, and move onto the next step.
2. Look Back on What You Loved in School: Maybe this first step didn't answer your question, that's ok. Think back to high school and college, if you attended. What were your favorite subjects? What kinds of topics got you excited? In which classes did the homework "not feel like homework?"
3. Think About Your Learning Style: There are generally four kinds of learners in the world – those that learn through visual demonstrations, hearing, reading and writing, and kinetic engagement (feeling/touching). Which one are you? Some people are more than one, keep that in mind. Take time to understand how you absorb information.
For example, if you are learning via oratory exchange and hands-on demonstrations, then perhaps teaching online courses is something you will want to consider. Or better yet, start your own podcast! If you're like me and you are a classic reader and writer, then pure writing exchanges are enough to keep you happy.
Lucrative Online Talents to Pursue
After you take the time to go through those three steps, you should have a better understanding of what makes you happy, what you can tolerate, and how you excel in absorbing information. This should point you in a lucrative direction. With this information, here are some ways in which you can cash in big-time:
● Graphic Design: Logo design and development is the biggest service on Fiverr.com today. Every single business, persona, brand, influencer, etc. needs a logo. It's their visual identity. If you like drawing, graphic art, math, and design, then this is an online job you should adopt in a heartbeat.
● Affiliate Marketing: This is a great source of income for people who don't really have any specific artistic talents. With affiliate marketing, you are simply re-marketing products for other companies. Set up a website and create sales funnels to earn every time someone buys off of you. You can earn money in your sleep.
● Blog: Blogging can create 7-figure earners if you know what you are doing. This is a great option for expressive people who like to write, take pictures, model, and recommend tips and tricks.
● Photography: Do you know that sites like GettyImages will buy your pictures? There are dozens of sites that will pay per image. If you download them all to your phone and resell to a bunch of them, you're looking at a solid income.
● Web & App Programming: For the more technical people, the market has never been bigger for the development of mobile and web apps. They are essential for marketing today, which is why pursuing coding, or UX design and development, is something you can count on for a solid living.
● Consulting: You can consult on literally anything. Maybe you are an expert in dating and matchmaking. Or maybe you excel in making business plans. Open a consulting business with a gig on Fiverr, a website, and a Facebook page.
● Teach Online Courses: There are a variety of online course tools available to you today. It's easier than ever before to sell your own course right through the Internet. Back it up with some blogs that you can have drafted for little money on sites like Fiverr.
● Influence: If you are good at commanding an audience and come with a sizeable social media following, you can partner with brands and earn a living essentially marketing back to your followers.
Those are just a few options that come to mind. Believe it or not, I know people who are earning a sole income from every single one of these eight suggestions I just sent you above. So if you're sitting there shaking your head, thinking "yeah right," think again! It's entirely possible to earn a solid living with one of these online talents.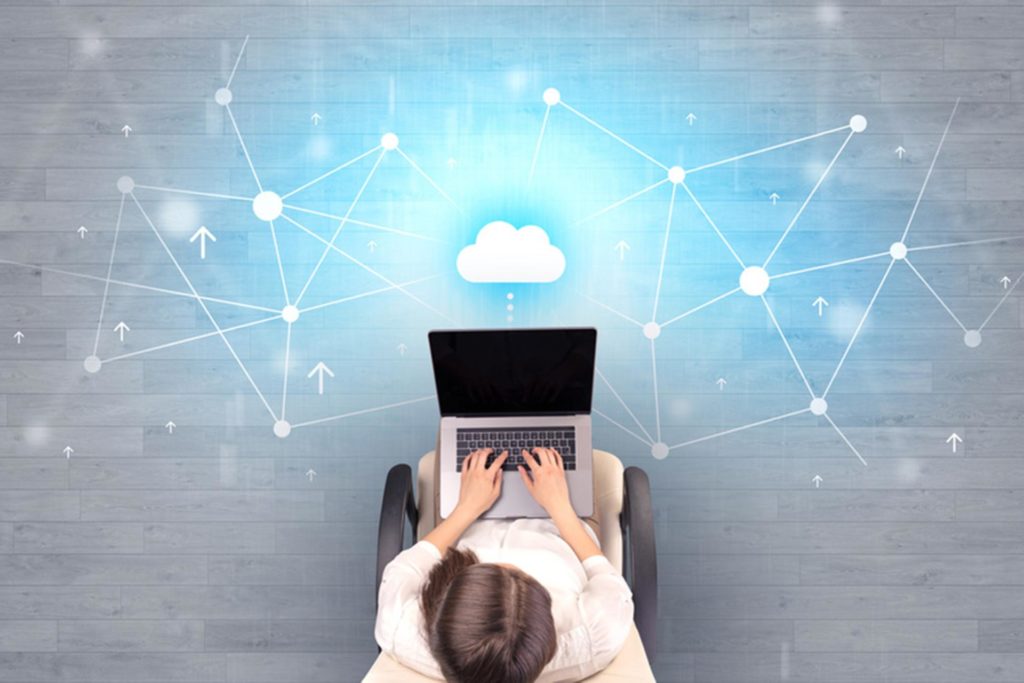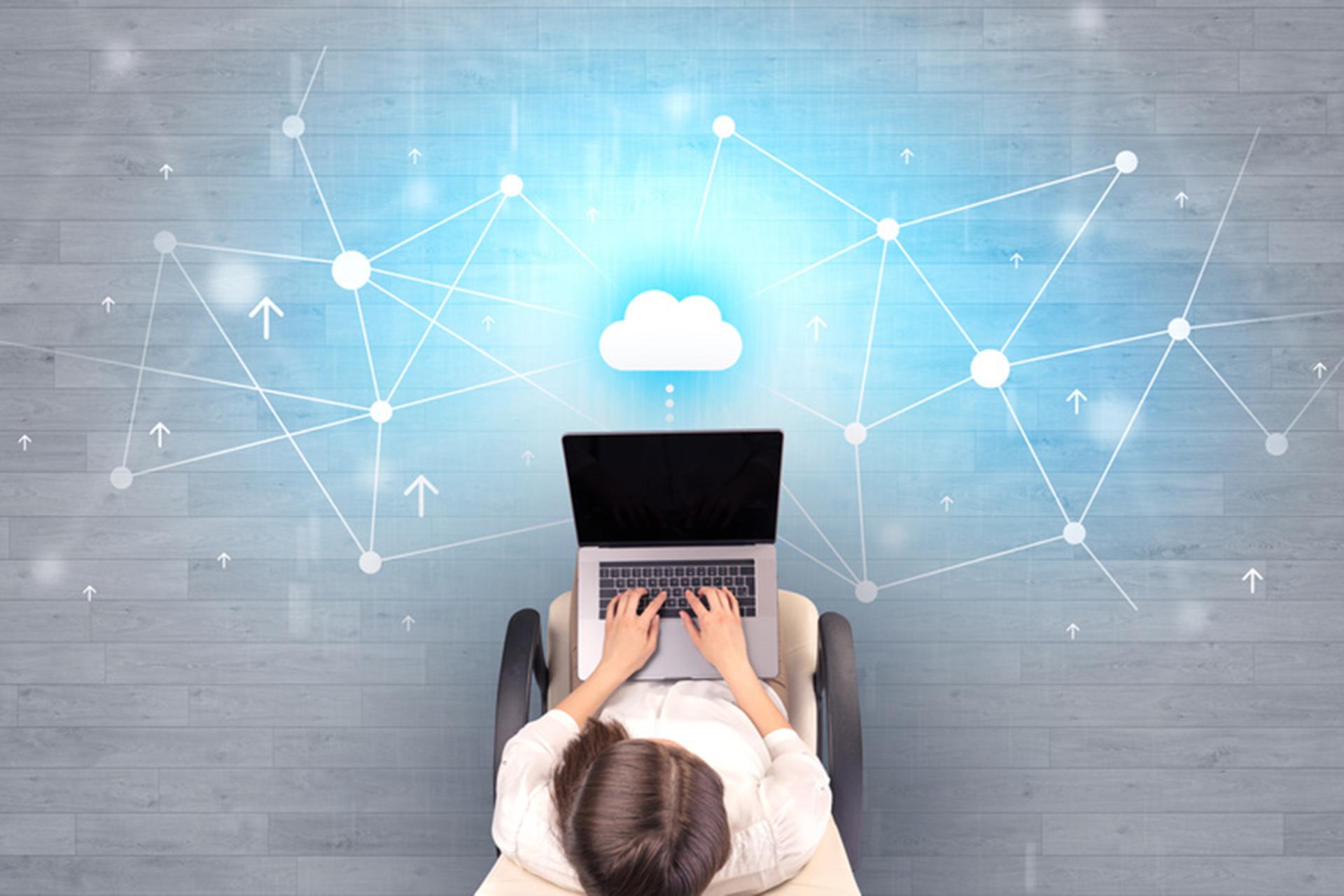 Hack #2: Pick Your Platform(s)
Alright, now that you know what you're going to market, it's time to pick your actual markets. This can be confusing considering there are dozens of different sites that enable you to monetize your talents, products, and services today. As I mentioned above, I am biased towards Fiverr.com, where I have managed to secure a 6-figure income lifestyle. However, as living proof that that's entirely possible on Fiverr, I am going to highlight it in this chapter.
For any talent related to digital marketing, I highly recommend signing up on Fiverr. Why?
● It's completely free. You have nothing to lose.
● People can automatically blog your gig without making you complete a test or survey.
● You can open 10-20 gigs at a time to really get your traction moving.
● It's one of the biggest digital marketing platforms in the world right now.
● Fiverr spends a tremendous amount of money on outreach and marketing, guaranteeing a steady flow of interested consumers.
● The platform comes with tools to pause gigs, go on vacation, track your time zones, and so forth.
Fiverr also contains different levels that you advance through as you complete gigs. So with more time on their site, you will be fielded more clients. After a while, you can raise your prices, and go from there. It took me about 3.5 years to hit the PRO status that I enjoy today. Patience is a virtue, and it pays off with a site like Fiverr.
Additionally, Fiverr has a mobile app so you can track jobs on the go, as well as deliver your finished gigs right from your phone. Plus, with built-in timers to orders, Fiverr keeps you on task as you travel. It can be hard to track time on the road, and Fiverr does an excellent job of letting you know when the next project is due.
Lastly, as an international digital marketing platform, Fiverr automatically converts currencies for you and deposits your home currency into your account. No matter where you go, you can withdraw your funds.
For those of you considering eCommerce, it's hard to ignore the prominence, tools, and resources that come with Amazon. I must admit, I sell my blogs through Amazon. I tried to create my own fulfillment service, and I eventually gave up. Amazon makes it too easy to look away, which is why it's a platform I am going to recommend in this blog.
Yes, like Fiverr, they take a cut. But they know they can take a cut – they are fielding you clients and buyers you would have never come into contact with. That's why volume is important with this kind of site – sell multiple products at a time to make up for the difference.
As for the product you plan to sell, check out sites like Alibaba where you can have an entire product made, distributed, and shipped on your behalf each time someone checks out on Amazon.
Shopify has such an excellent fulfillment and shipping policy that Kylie Jenner uses it for her billion-dollar empire. Shopify is a great place to sell creative products, apparel, and other cutting-edge creations that might be a little too "advanced" for Amazon. They have a very fair monetary policy for fulfilling your orders, which is why they are definitely someone to consider.
Etsy is an amazing place to sell crafts, jewelry, paintings, prints, and anything else that is hands-on and unique. I personally find Etsy to be an incredible marketplace where you can really hone in on your keywords to reach buyers. They do not take money out of each sale like these other options do, which is why they would be my #1 recommendation for any kind of creative or versatile product.
There are many more options for blogging besides WordPress. I am featuring it because it is still the #1 most used blogging site in the world, and probably for a good reason. If you want to monetize a blog, then you need that blog to look sharp, fierce, and inviting. WordPress comes with impressive SEO ranking – many people consider the strength of a WordPress blog to be more than that of its Wix, Squarespace, etc. counterpart.
Don't cite me on these SEO stats. But, do understand that WordPress is preferred for a reason – it provides you with an open-sourced platform, which means you can add anything you want to it. They also have plenty of tools for eCommerce and other kinds of add-ons that you might start adding to your blog.
Udemy is arguably the most well-known online teaching site in existence today. They make it easy to get on and start teaching about a topic that is close to your heart. It's also a great place to teach things like English or tutoring.
As for consulting, there are dozens of options. I can't really weigh in on their value or not, but consider LocalSolo, Expert360, and Talmix as part of your options.
I also tried out Clarity for a brief time. It's a phone-based consulting tool in which you get paid per minute. However, if you are travelling out of the country, it might be hard to guarantee a phone connection based on your carrier rates.
Don't Be Afraid to Try Out a Few!
Although I managed to hit it off with Fiverr right away, don't be afraid to try out a few of these options. I know some people prefer Upwork to Fiverr, and so forth. You don't need to commit to one singular freelancing platform and cross your fingers.
I have been working hard to say "yes" to everything that has come my way over the years in order to maintain my freedom. I have managed social media accounts, taught social media classes, partook in social media marketing consulting, written copy, edited blogs, sold photography in exchange for clothing, and the list goes on. You would be amazed.
We all know the expression "if you throw enough shit at the wall, something is bound to stick." Well, it's an expression for a reason, and I have found it to be immensely true. As I said above, it's not going to be easy to be a digital nomad; but if you value your personal freedom more than anything else, you are going to work through it. Don't be discouraged – take each lesson in stride and use it to your advantage with the next platform.
Hack #3: Develop a Daily Schedule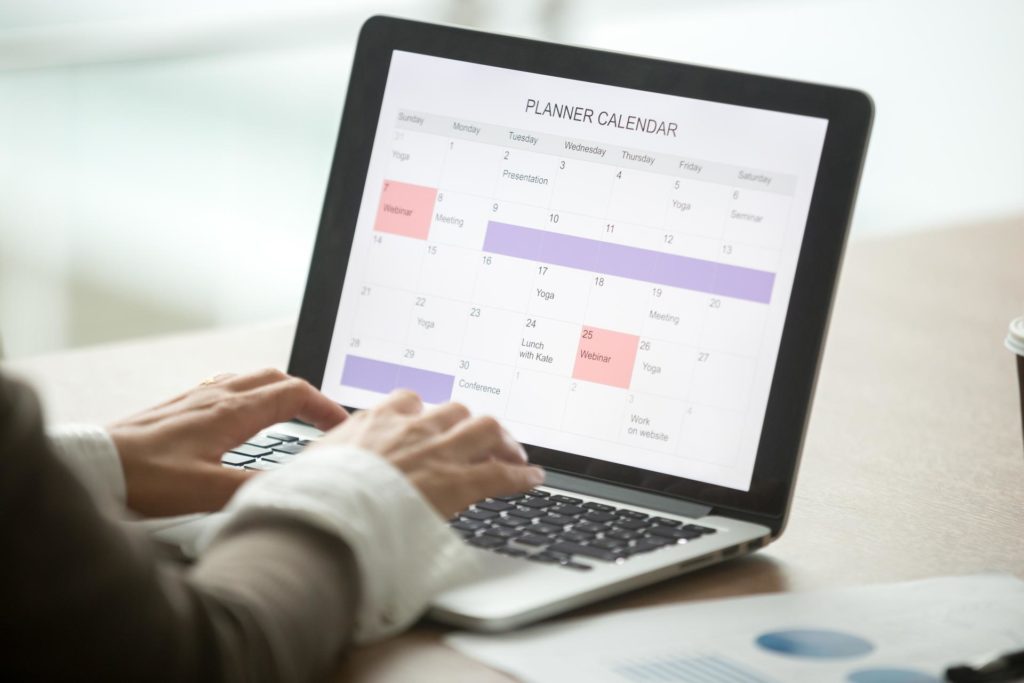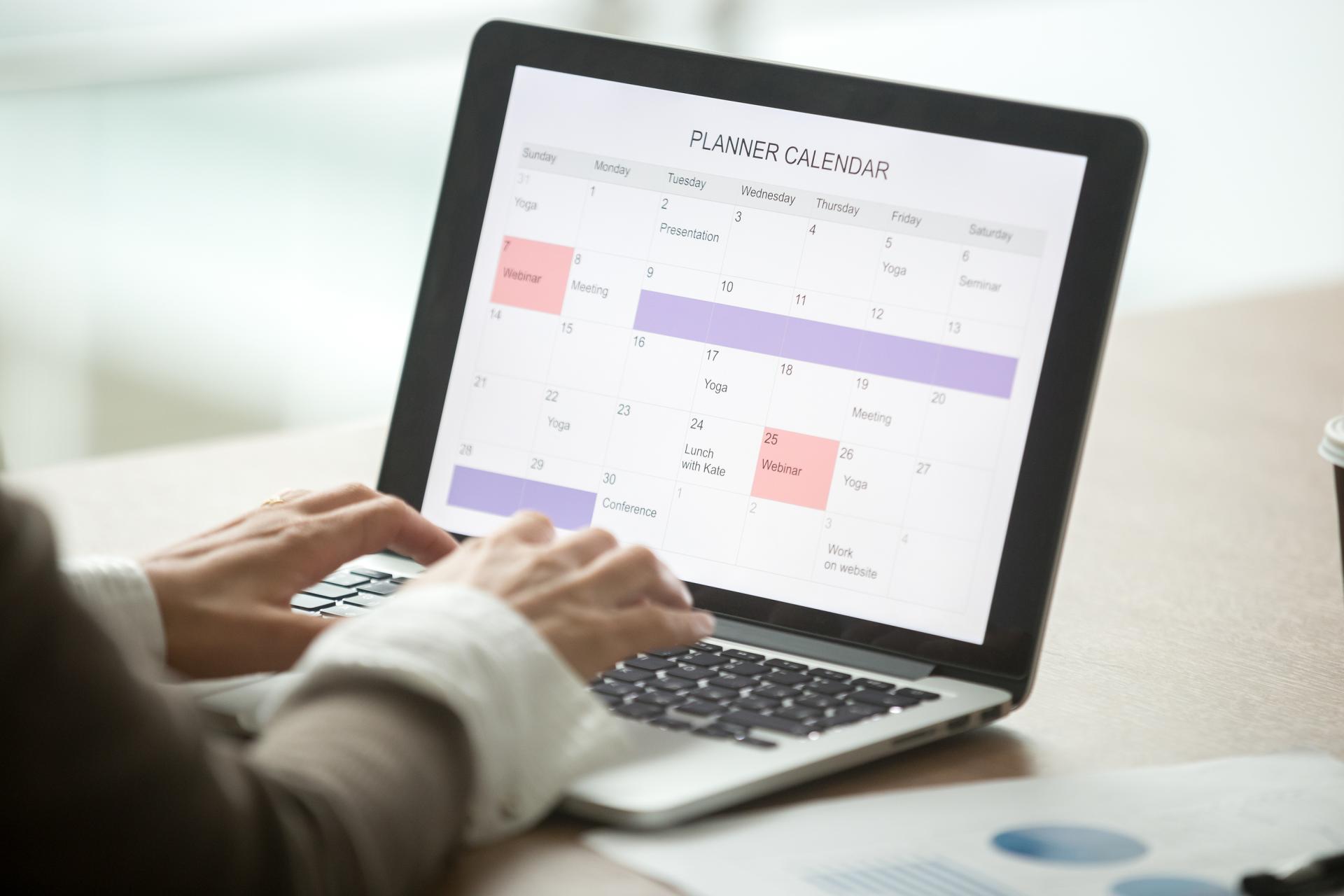 Ok, we have your talents identified and your perceivable platforms selected. Now it's time to throw in the travel element. You are going to be losing hours each day travelling, whether you're on a bus, plane, or train. You are going to want to explore, hike, shop, and so forth. You are going to want to do a lot of things while still running your very own business.
This is perhaps the most important chapter in this entire blog. This is what stands between you and your lucrative digital nomad lifestyle. Money can be made in a variety of ways online; managing a tight schedule that never wavers with travel is something that is priceless.
If you are going to be a digital nomad, then you are going to need a rigorous schedule.
While you're busy travelling around, changing zip codes and time zones, your clients are still back home, waiting for their product. They don't care if you're on a flight from Bolivia to New Zealand. They want their logo, and they want it in a 2-day time frame; just like you promised. Freelancing sites don't take late deliveries lightly. The very clients on their platform expect timely and quality deliveries, or else they'll try the next site.
What has afforded me the lifestyle I live is my commitment to a daily schedule. I wrote an entire blog on this topic basically, but here's how you can develop your own daily travel schedule:
1. Early Bird Gets the Worm: I find that the only way I can make working on the go successful is if I utilize morning hours. That means waking up at 6:00 AM or 7:00 AM and getting a headstart on your workload so that by lunchtime, you can step outside and explore. It's amazing how much you can get done in a day if you get up with the sun.
And if you're travelling during the morning hours, try to blog airlines and train companies that have complimentary WiFi. For example, I always try to fly JetBlue since they guarantee free WiFi every time.
2. Keep Timers on All Orders: Now, Fiverr does this for you complimentary. Every time an order is placed, a timer starts ticking down on the order. It's one of my favorite features of the platform. It makes it easy to know when a project is due if your time zones are changing.
However, if you are not on Fiverr, then I recommend starting something like an excel spreadsheet where you mark down the start of an order and the time. You need some kind of scheduling planner to track this information so that you do not lose any project along the way.
3. Healthy Food & Sleep: This is a demanding schedule, no doubt, which is why you need to make time for sleeping on the go. It's the only time your body has to repair itself. In new environments, you are exposed to new germs and toxins. Be sure to sleep for at least 7 hours every night.
And while you're awake, if you want to do your work well on the move, then you need brain food. Don't think of it as a diet – think of it as the essential nutrients and vitamins your brain needs to synthesize information in a short amount of time.
4. Stick to It Stubbornly: There are going to be plenty of opportunities for you to break this schedule – do not do it!! Stick to it no matter what, and you will ensure that your clients are delivered with top quality work from anywhere in the world. In order to travel nonstop, you need an income that supports that lifestyle. Therefore, the contentment of your clients is paramount.
Remember: your clients don't care if you're on the move. One of the lamest things you can do is tell someone you are delivering an order late because you are "on a plane." You knew you were going to be taking that plane two weeks ago. Instead, work around your daily plans and stick to a schedule that can follow you from country to country.
If you want to know more about my time management hacks, check out my bookstore here.


Hack #4: Diversify Your Income
This is a point that I need to follow more closely as well. If you don't want to live with monetary stress while you're out on the road, then you want to spend some time diversifying your income. Even if you are killing it on a site like Fiverr, you still want to keep yourself and your assets protected. What if you get kicked off for failing to follow the platform rules? You get the picture.
Diversifying your income is an easy way to make the world of freelancing more dependable. There are days when I wish I excelled at this. I am working hard to follow this advice, however. I am going to share with you a few ideas that come to my mind when I think about alternate ways to earn money on the go (besides copywriting):
As you read this, you are probably realizing this is one of my alternate income routes I am pursuing feverishly today. Once you complete a blog, you don't have to do any more work on it. It's done forever and can earn you a passive income in your sleep. If you write enough of them, you can start to rely on a few hundred dollars per month without any extra effort.
I mentioned this earlier – affiliate marketing can be set up on a website and earn you income in your sleep. Yes, you need to set up funnels to it, like landing pages, article, and so forth. But once you do that, if a product is sold from your site in your sleep, you will earn an income for it.
There are a variety of options with making your app today. You can permit ads on the app, or you can charge for the download of the app. You can sell things in the app, affiliate market in the app, and so forth. No, it's not easy to have the app made in the beginning; but, it's one of those things that can earn you a passive income while you're on the road.
Once you take the time to set up Alibaba and Amazon, you can essentially step back while your two platforms cover everything from the purchase of the product, to its distribution. This is a great way to earn passive income while you travel from place to place.
Of course, it is a lot of work to find a product manufacturer. Like all of these options, it's going to take work in the beginning.
This one is a little more complicated. If you want to host your own podcast, then you need to make time each week to sit down and record it. This can require the right equipment, which makes doing it on the road a challenge. However, if you establish a team in one particular location that runs it without you, you can start to earn some money from downloads, remarketed products, and so forth. But, this is more of a "team" effort.
The average is $0.18 per YouTube video view today. For the influencers that are commanding massive audiences, racking up over 1 million views per video, they are earning about $5,000 per video. Considering YouTube is the next biggest search engine after Google, there are a lot of people looking up topics within YouTube.
Create how-to videos, travel videos, or consultation videos. Do whatever you want! You might just start to earn money for uploading a fun video.
Secure That Passive Income
Needless to say, I am trying to do just about all of these passive income suggestions above. If you are able to master the art of passive income, then you can travel blissfully without a care in the world. In the meantime, double up and create one of these new streams while you manage your freelancing service. It will make everything less stressful for you while you try and take in the gorgeous sites around you.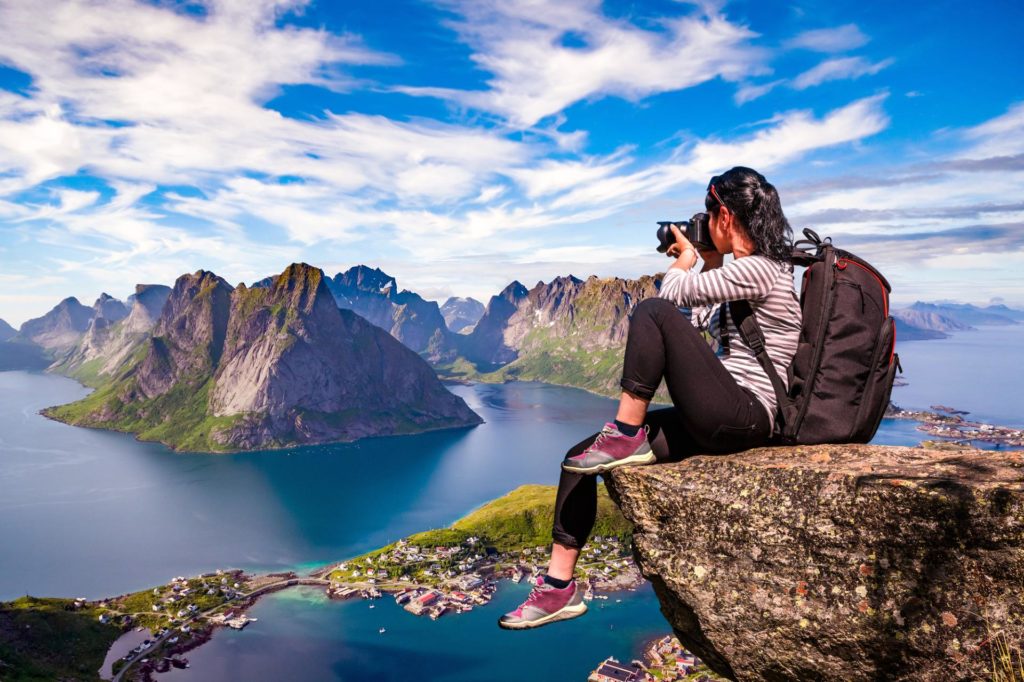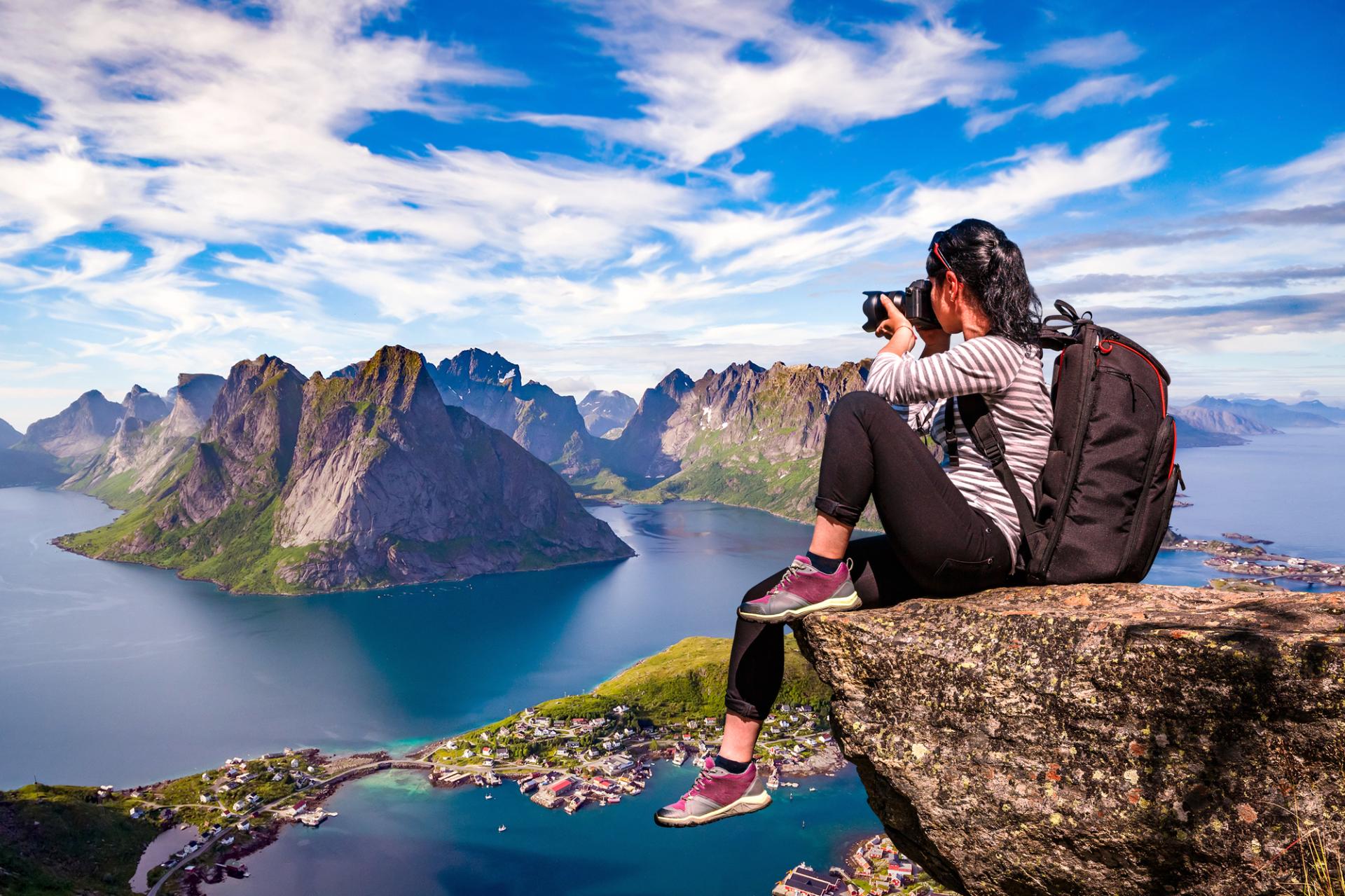 Hack #5: Document Your Travels
If you think about it… you probably want to work on the road because of the content you have seen on social media. Be honest. Who's immune to those cascading waterfall videos in Iceland? No one. You are impressionable, and so am I. Many of my trips I have taken based on blogs I had to write, or the photos I had seen on Instagram. We are visual creatures!
Therefore, if you are going to make money on the road, you are going to be in a position where you can generate incredible content for consumption. One of the benefits of social media today is that you can take that lifestyle and those photos, and actually make a business with it. Thousands of people are paid to travel full-time today because they are so good at showcasing the land, hotels, and food around them.
Sounds like the dream, right? I am feverishly trying to make this my reality as we speak. If you check out my Instagram @alexandrafasulo, I try and document interesting shots everywhere I go, while sharing some of my insights as an on-the-go freelancer. Thus far, I have hit a point where I can stay at hotels for free in exchange for my photography. Not bad! Next stop is getting paid to do it full-time.
In the meantime, a girl can dream.
Here are a few recommendations for turning your travels into a full-time business:
1. Get a Nice Camera:
It's never fun paying for camera equipment, but there's no way around it. I had a Nikon D3300 for a few years, and the photos just did not compare to my Canon EOS 6D Mark II. I don't even need to edit or photoshop the photos this camera can capture. I have the basic $399 24-105mm lens that comes with the standard package. Yes, the body cost $1,599, but you get what you pay for when it comes to photography. It's a worthy investment, especially if you want to monetize your new lifestyle.
2. Post Regularly:
The world of social media is a funny one. People expect constant content from the brands they love. If you go dark for seven days at a time, people will actually unfollow you. It's crazy, I know. I recommend trying to post 4-5 days per week on Instagram. The golden posting hour is always 3:30-4:15 EST on weekdays. As for weekends, I have seen both early morning and late evening work as well.
3. Write Long Captions:
Do you know that the average Instagram user actually prefers longer captions? People are tired of the same regurgitated silly quotes and lack of insight. They want to know more about you. How can you afford this lifestyle? How do you make money on the road? As my one friend says, "give the people what they want!" Don't be afraid to tack on 2-3 paragraphs per post as you discuss your lifestyle with openness and honesty. You will win more followers that way.
4. Tag Travel Accounts:
Hey, you never know! Try tagging the big generic Instagram travel accounts in your best pictures. They might just ask you if they can feature it on their account. They are in constant need of content as well, which means if you can generate it for them, they are going to accept it. Don't forget to tag clothing brands and any other kind of brand that might pop up in your photo!
5. Collaborate with Other Influencers:
There are thousands of people out there trying to do exactly what you are doing. You can band together with them and create engagement groups, whereby you comment on each other's photos and pump each other up. You can also do joint giveaways, and take photos together. Connecting your accounts is a great way to pool your followers and grow yours even faster.
6. Try Reaching Out to Brands:
The very first hotel I collaborated with was because I had the nerve to reach out to them. They did not reach out to me first. I told them that in exchange for a free stay, I would take 15 gorgeous photos they can use on their site and social media. They agreed! Since then, I have been approached by hotels because they saw that I was initially booked by one. See how that works? It's amazing what the power of perception can do for you through social media.
7. Start a Blog:
I'm about to tackle this in the next chapter, so I will keep this short; you can monetize your travels by documenting your adventures with photos, videos, and blogs on a daily basis. Many people in the world earn millions every year by selling products through their blogs.
As you can see, I am quite passionate about social media marketing. I will probably do a few blogs on the science behind Instagram, and how you can get a following moving for your personal brand. Here are my few tips if you want to try making some money from the travelling that you are already doing on a daily basis.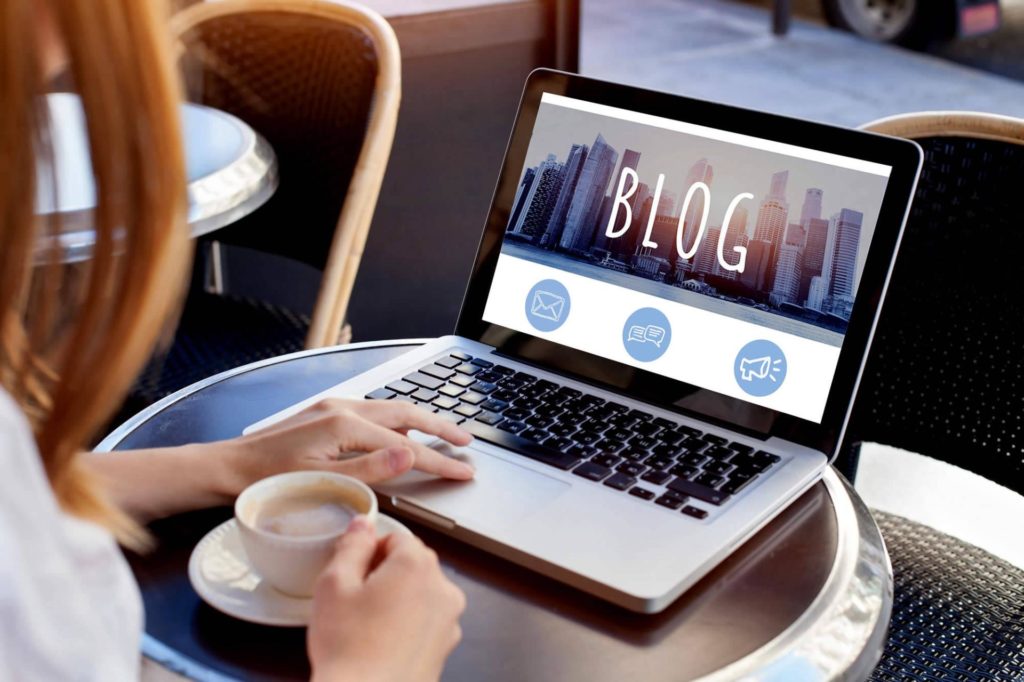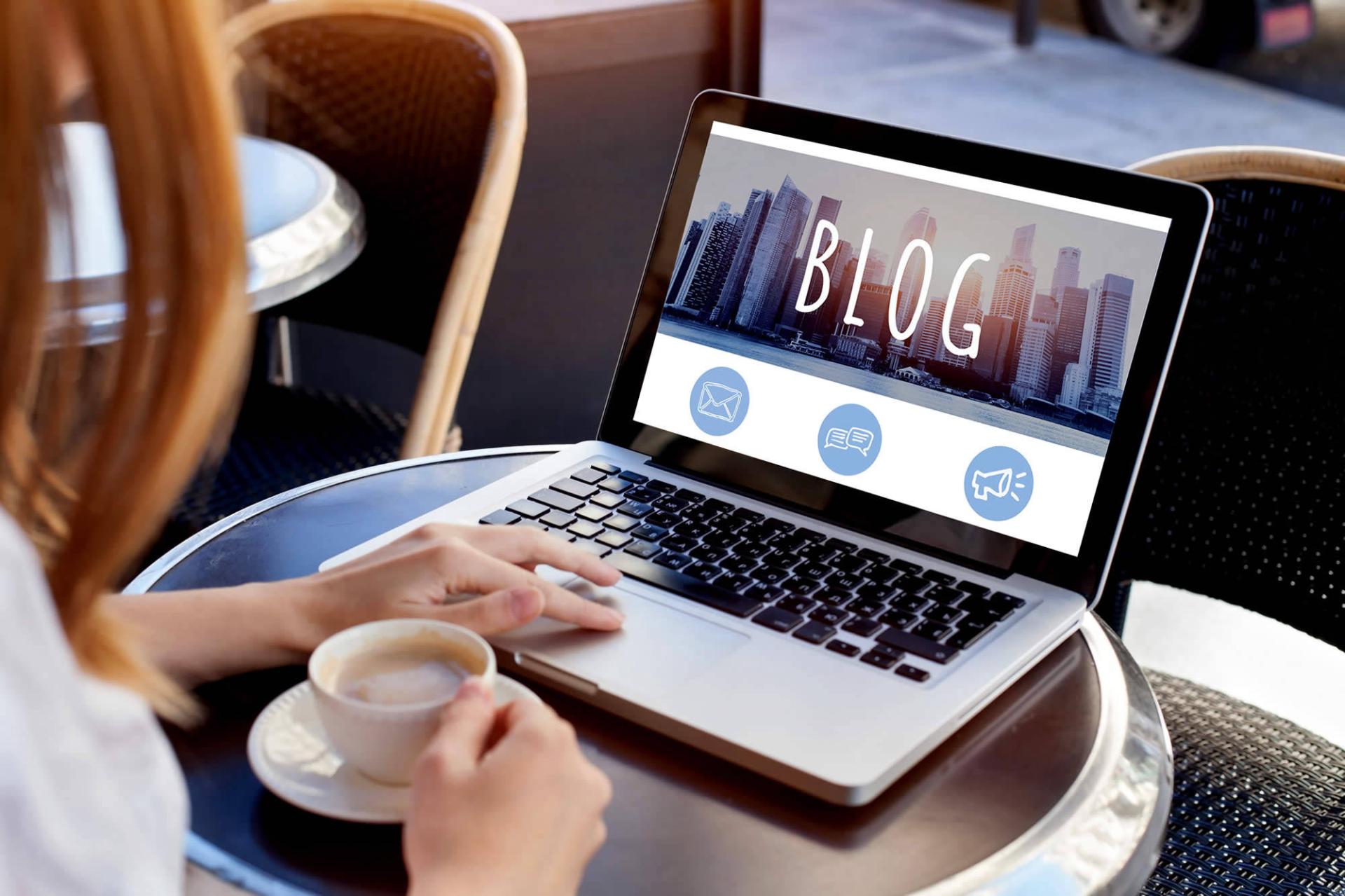 I'm going to be honest with you – monetizing a blog is hard today. The people who did it back in 2010 have a command over the market now. And with Instagram's popularity rising, I'm not sure that many people go check blogs anymore.
However, I do have to mention it on this list, considering it's not too hard to earn at least $250 per month from display ads embedded into the site. Of course, the bloggers that are crushing it can make $20,000 or more just from these ads due to the traffic visiting their blogging site: 
https://millennialmoney.com/how-much-money-make-blogging/.
With blogging, it's definitely something that is going to take time. You can expedite that time if you already have a sizeable social media following. With these followers, you can direct them to the blog to get it started.
Either way, if you want to earn a living from a blog, I definitely recommend starting it years in advance of your digital nomad lifestyle. You need time to get the SEO working properly, content uploaded, stories shared, and so forth. But, if you do it right and start to enjoy some traffic, a blog is one of the easiest ways to earn a living from there-on out.
I have not personally ever monetized a blog because it's a full-time job; I just don't have the time. Not to say I wouldn't ever try it in the future! I have had two travel blogs for fun, and now I manage a de facto authorship blog where I post all of my latest podcast features, etc.
From my experience, here are a few tips on starting your travel blog:
1. Choose WordPress:
I won't bore you with the statistics, but basically, WordPress still has the largest reach of all blogging software today. You can purchase one of their premade templates that requires zero coding experience, and start blogging. Their rates are decent, and you will find it pretty easy to add in keywords, archived categories, and so forth.
2. Blog Frequently:
You want your followers to get in the habit of checking your blog weekly. Why? Every time they land on your blog, you earn a commission from the ad company placed on that blog. Therefore, at the very least, provide your audience with at least one blog per week. Try and touch on new topics and provide insight that they value. There needs to be a reason they come back week after week.
3. Be Unique:
There are probably 5 million vegan skincare blogs out there right now. It is saturated. Try and be unique. Make your blog entirely about aerial photography, or talk about what it's like to live on the road completely alone. Maybe if you're a woman, make your blog about safe travel tips for other women considering travelling by themselves. Try and do something that will stand out.
4. Embed Ads:
At the end of the day, the money comes from the ads that are placed on your blog. Don't make the blog too filled with ads – but don't be shy in placing a few here and there. It's where the money is at, and the visitors will understand.
5. Newsletters:
Lastly, make an incentive for blog visitors to provide you with their email. This is how you will keep track of them. Offer a free monthly newsletter they can sign up for. Make sure to generate a newsletter that is fun and full of gorgeous imagery. Keep an email list running so that if you decide to market a product or service down the road, you now have their contact information right at your disposal.
Lastly, to be good at blogging, you need to be somewhat decent at writing and photography. So if you absolutely hate slamming away at the keyword and having photos taken of you, then this is probably not a viable option.
But as you can see from my writing tone here – you don't have to be this crazy, intellectual writer to make it as a blogger. Casual writing is just as effective in my opinion!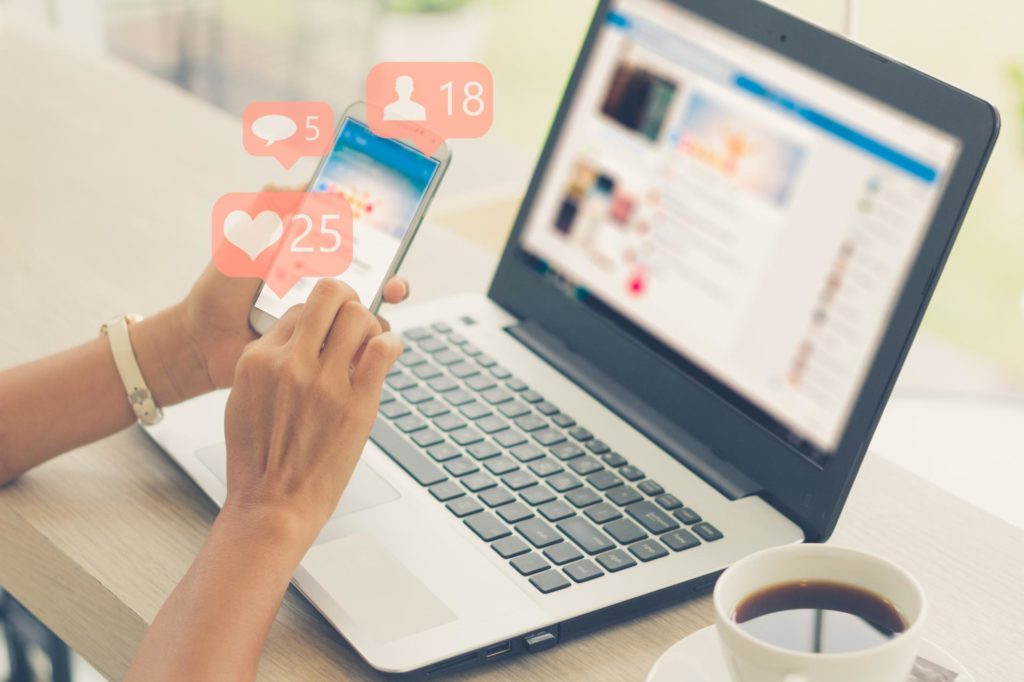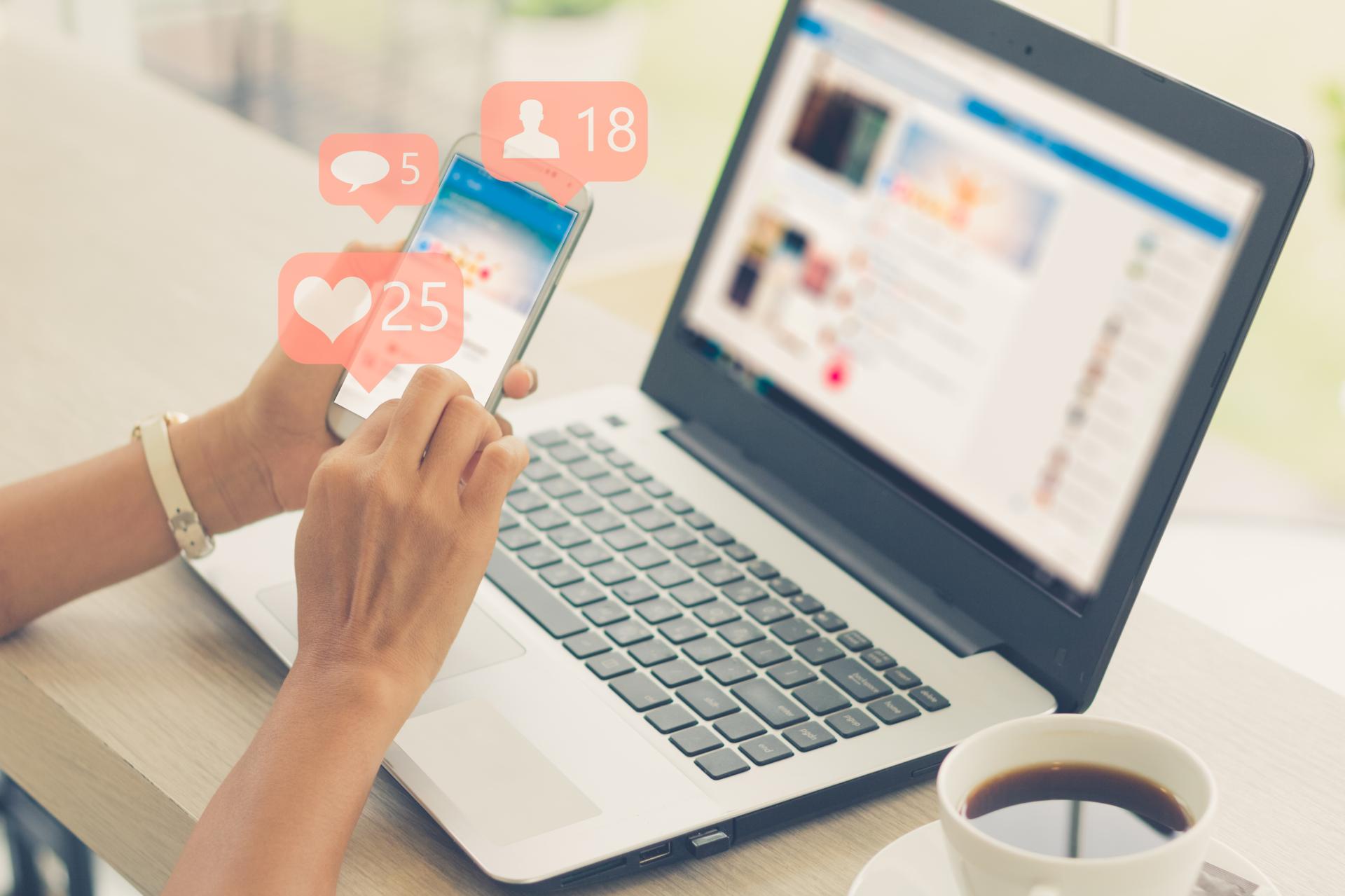 I touched lightly on this topic earlier. Social media is such a powerful marketing tool at your disposal today. It's free, it's worldwide, and it's effective. More than 2.3 billion people log into Facebook every single day, with Instagram closely catching that figure. If you want to drum up business and money for yourself, social media is the first place to look.
As I mentioned, too many people feel uncomfortable using social media for business. I say, why not?! It's a free marketing tool right at your disposal, and everyone else is doing it! If you want to stay genuine, then avoid the cliché captions, quotes, and "preachy" tones that can belittle other people. Just be yourself.
With time, you will get more used to this kind of outreach, and it'll become second nature. With this familiarity, you can now start to formulate your own marketing funnels. Let's look deeper at what a marketing funnel can do for you.
What's a marketing funnel?
A marketing funnel refers to a set of steps people need to go through before they arrive at the conversion. Let's say you want to sell blogs on the go. You need to set up a funnel that takes people from the explore page of Instagram to the checkout button on your Amazon store (or the purchase button on your blog, etc.).
Marketing funnels don't need to be overly complicated or filled with multiple steps. Here is a simple 2-step example that starts with your social media, and ends with some money in your bank account:
Step 1: Create the Content
This can either be a photo or a video. Create the content that is going to line up with your proposition. People don't want to be directly marketed to anymore, which is why you should avoid ugly infographics and other materials you simply don't want to see unwinding on social media. Instead, post a high-resolution photo of yourself at your laptop somewhere awesome, like next to a mountain.
Ultimately, that payment button is not on social media. They need to get to it first. Instagram can be tricky since you can't link in the caption. Instead, tell people the link is in your BIO. If you have more than 10,000 followers, you can link Instagram Stories. With sites like Facebook and LinkedIn, you can simply paste the exact link with the post, and encourage people to click on it. Once they do, they have officially gone down "your funnel." Now they are at the point of conversion!
You can repeat this process all day long, every day. People use it to sell products, services, content, blogs, and more. If you don't want to come across as obnoxious, avoid the blatant ads, and make the posts more genuine. Discuss your every day and why your blog contains valuable information. Don't post big stats in your pics. Create the kind of content you would want to consume.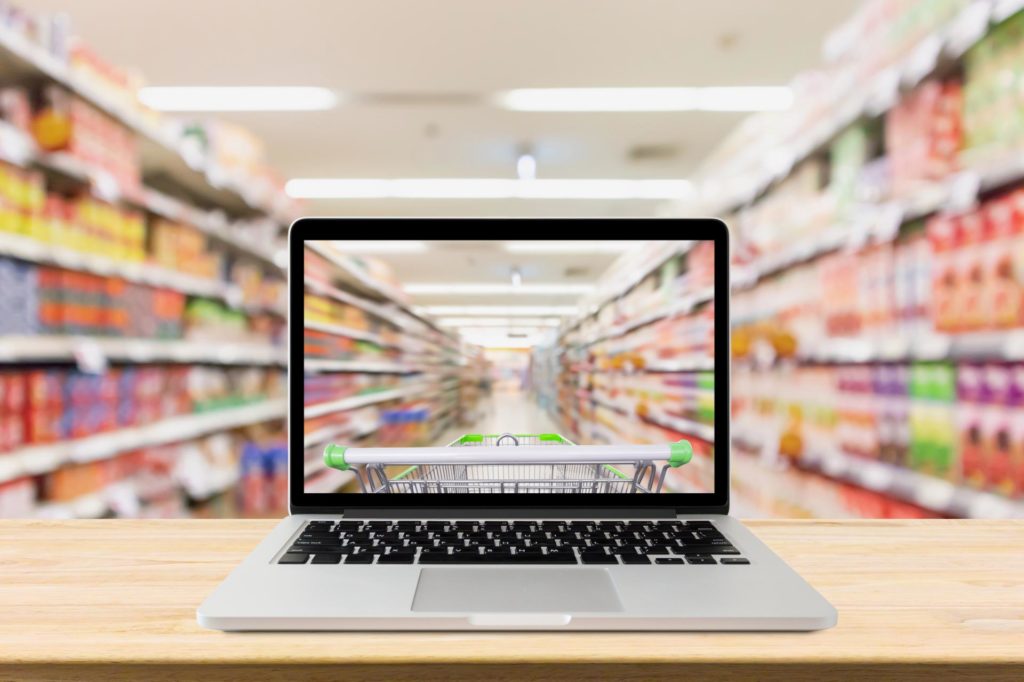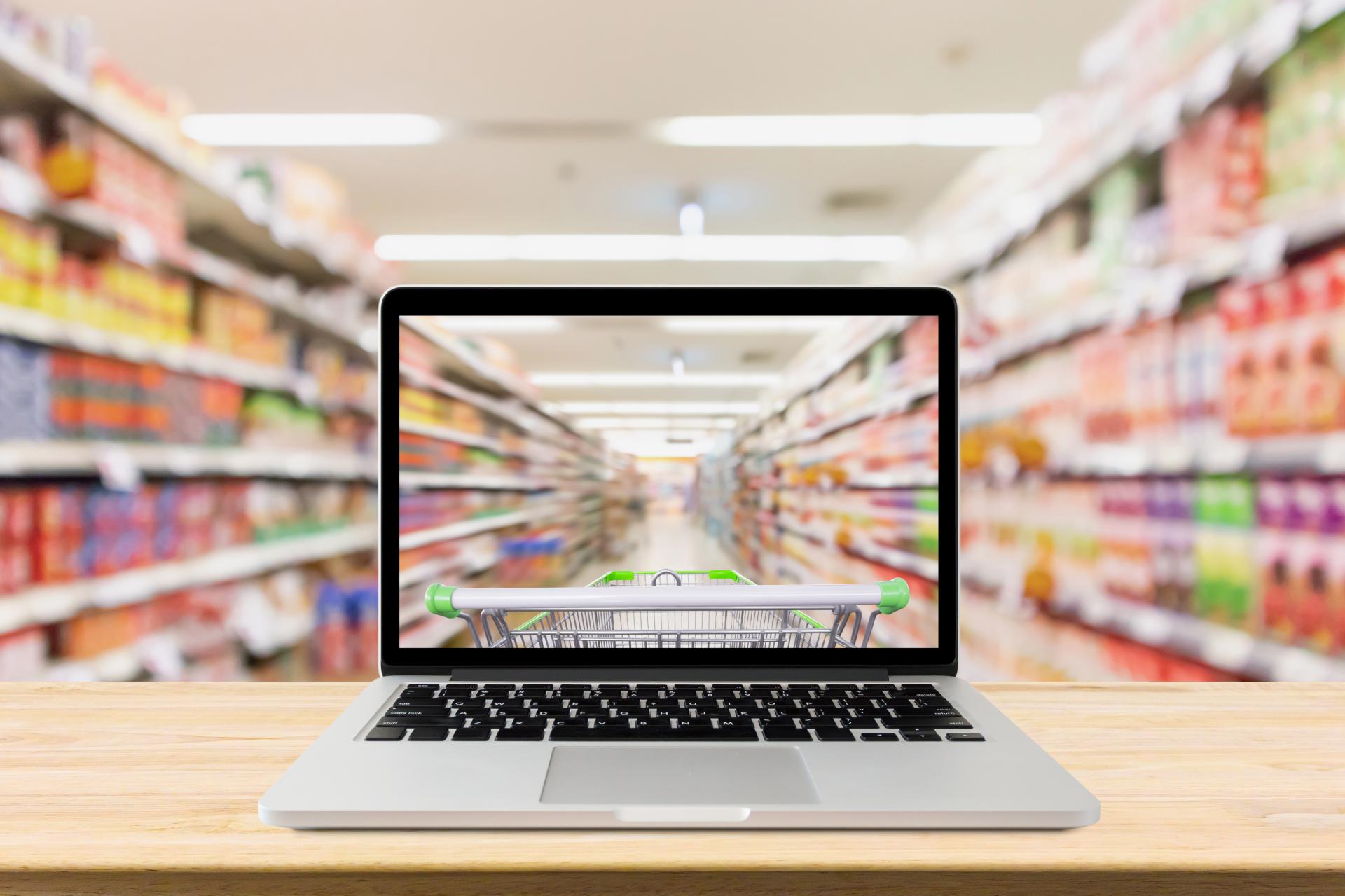 Hack #8: Set Up an Online Store
Since I make the majority of my money through Fiverr.com providing an actual service, I am not as familiar with this form of online income. However, I know plenty of people who earn a sizeable living this way. My sister has her own clothing brand, Allegra Paris, whereby she sells athleisure pieces and swimsuits through Shopify, and she has had nothing but great things to say about it!
Therefore, I would be remiss if I did not include this as part of my list of on-the-go money options.
Here is a simple breakdown of how to get your own online store started.
1. Decide on Your Niche:
As I have mentioned above, don't just open a business for the sake of opening one. Do something you are passionate about. Do you love avocados? Are you passionate about hiking shoes? Whatever your interests, find a way to turn that into a niche. Bonus points if you can do something other people are not doing yet (please, do not open another athletic leggings platform or all-natural skincare platform).
2. Shipping Options:
Shopify is such a great platform because they drop-ship for all customers. Although you can elect to ship items yourself, you want to consider the added cost of a third-party drop-shipping arrangement. If you are going for volume in your sales, then you probably have no choice but to consider drop-shipping.
3. Business Name and Domain:
Although you can come up with genius business names all day, you need to make sure the corresponding domain is available for the platform. People need to be able to find you, especially if you are going to market your business on social media. Therefore, take your time, research the competition, and see what's available. There's no point in buying a $10,000 domain when a perfectly suitable $25 option is available right now.
4. Select Your Products:
It's always wise to start out with at least 3-products on your site as you make your launch. Decide on which products you want to start with. Do a market analysis and try to determine the need for the product, as well as how you can price it. Checking out the competition is a great way to get started.
5. Choose a Platform:
There are different options available to you, from Amazon and Etsy to Shopify. All of them have made it easier than ever before to launch your store and upload your products without too much hassle.
6. Get Your Sales Tax ID:
It's always good to be compliant with the government. After you pick your name and URL, it's time to visit the Department of Revenue in your respective state and register for a sales tax ID. Without getting too deep into legal terms, you will want to consider incorporating your venture down the line. That way, you are not liable for money or any other kinds of claims if something goes awry.
7. Market Away:
Now it's time for the fun part – start marketing your new online store! Social media, articles, and blogging is a great way to get the word out there without breaking the bank. If you want to put some money behind the new venture, consider running a cheap Facebook/Instagram ad set to only $3 per day. When you notice that clicks are starting to cost more than $1, that's an indication you need to make a new ad. Don't worry, every ad has a shelf-life. Do not get complacent when it comes to the marketing of your store.
As you can see, opening an online store is not exactly the easiest thing you could do. However, there is something to be said. Once it's all said and done, when your product is perfected and your drop shipper is in place to fulfill orders, now you can start earning money in your sleep, as opposed to the sad sacks, like myself, that have to write their hearts out every day to earn that same money.
Some food for thought!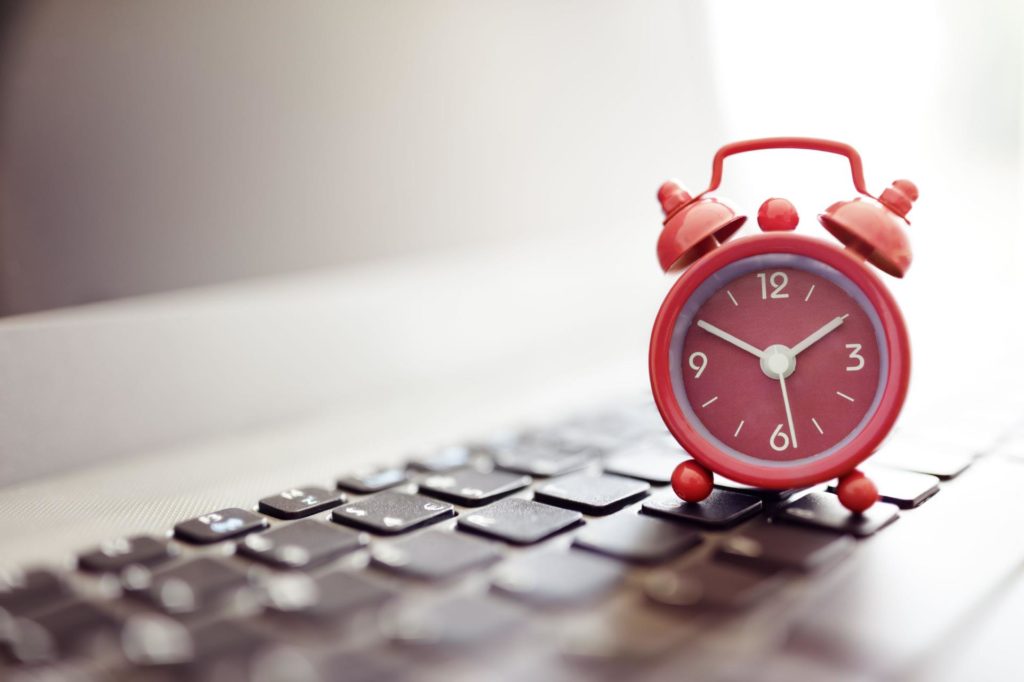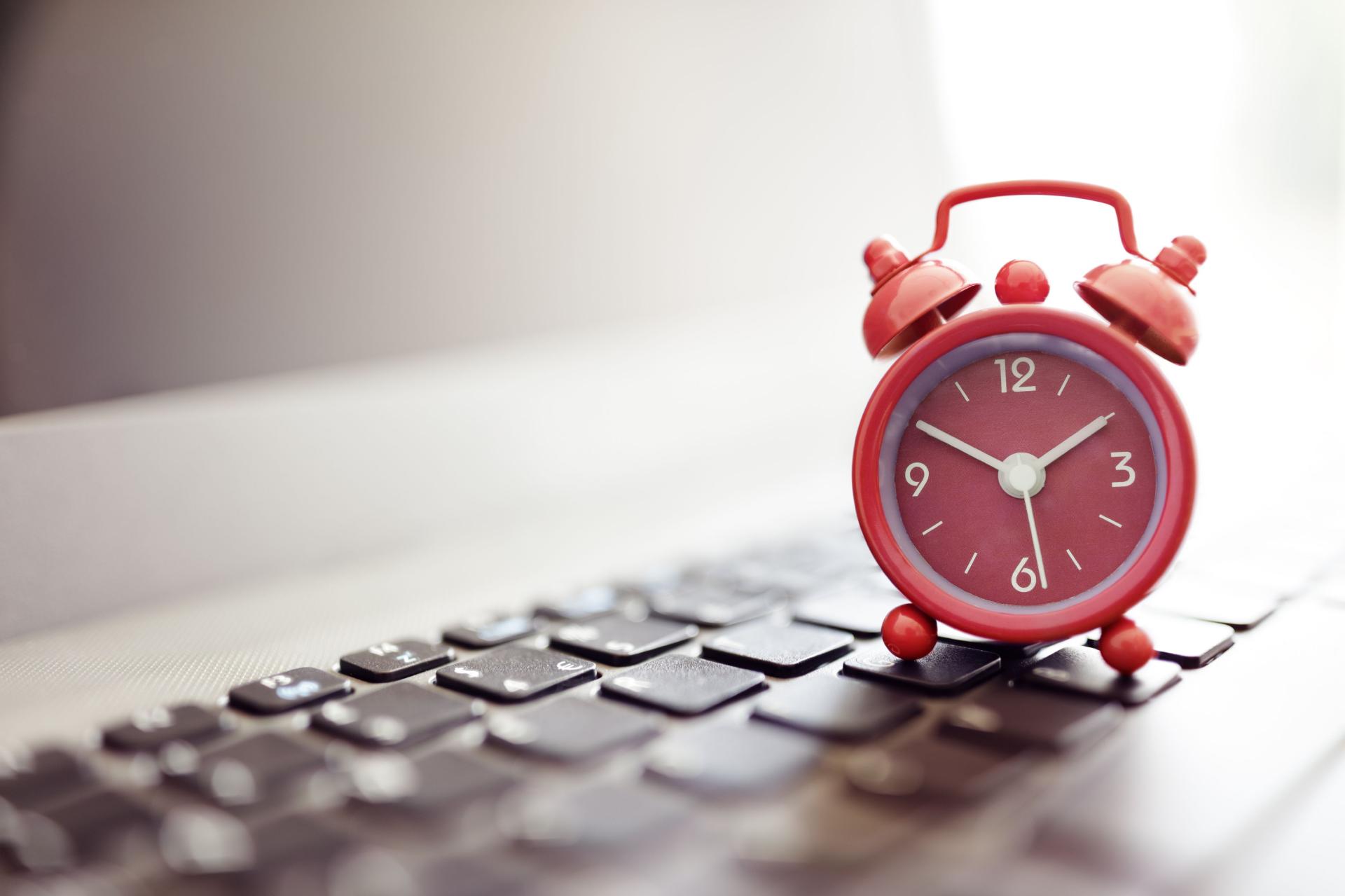 Hack #9: Put Time Into It
I know this obviously goes without saying, but hear me out. I get countless messages from people through social media, telling me they did everything I told them to do, and orders are still not pouring in.
That's because it's going to take time.
It took me over 1-year to make my livelihood a reality on Fiverr. From there, it took another three years before I was making the money I make today with Fiverr PRO. All good things take time, and this adventure will be no exception.
That's why I recommend you get started with these remote revenue streams while you are still in one place, or working a full-time job. I got a headstart on Fiverr while I worked a 9 to 5 job. Why? Because I needed to aggregate reviews. With 5-star reviews, you can finally start to pick up traction on sites. After 1-year, once I finally quit my second job and was on my own, I had a little cushion supporting me during those first few days.
Of course, no one wants to be patient. We all want everything yesterday, and I am no exception. In my Fiverr-specific blog, I go over special tips to help you jump the natural timeline and really ensure your gigs get moving.
Here are some other tips if you are itching to get the cashflow flowing immediately:
1. Market Yourself: So many people are afraid to market themselves on Instagram. What do you have to lose? Are you afraid an old acquaintance from high school is going to make fun of you? Who cares? Get on social media, and tell the world you are offering X services through these different Internet streams. Post fun photos and videos and discuss your new lifestyle in the captions. You don't need to spam people – but do let them know what you are up to!
2. Do Multiple Things: In the end, it's always better to hone in on just one thing if you want to make it big. However, in the beginning, don't be afraid to do multiple things to hit your monthly income levels. I understand that money is all that stands between you and travelling the world, which is why you need to do what's necessary.
3. Blog About It: Get on LinkedIn and write a LinkedIn article about your new service offerings. LinkedIn is a great place to adopt that marketing mindset and let people know you are serious about your new revenue streams.
4. Set Goals: Remember, nothing is going to happen overnight. However, that doesn't mean you shouldn't set long and short-term goals. Set realistic short-term goals on a monthly basis. See if you can increase your monthly income by $100 each subsequent month. Then, set those big dream goals for 2 to 3 years from now. A 6-figure reality is not out of the question! How are you going to get there? Obsess over that in the interim.
I wish I had more advice about being patient. I know that, for me, since I loved what I was doing, I didn't mind working hard and waiting for it to mount into something bigger. If it feels like a miserable chore every day, you might need to rethink what you are willing to do to live on the road.
The digital nomad lifestyle is not for everyone – and that is completely ok!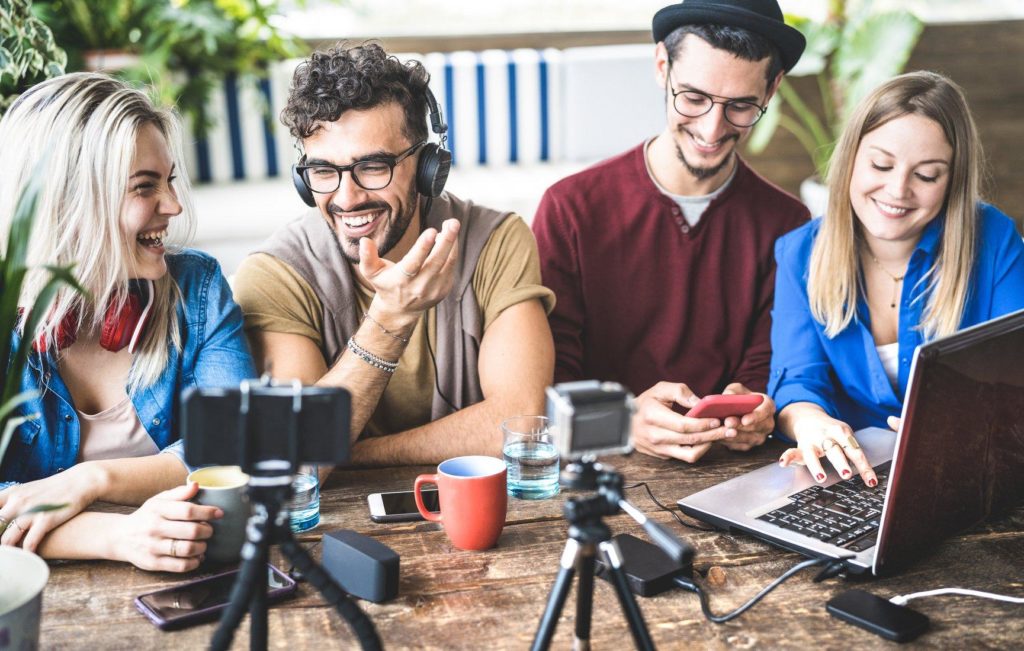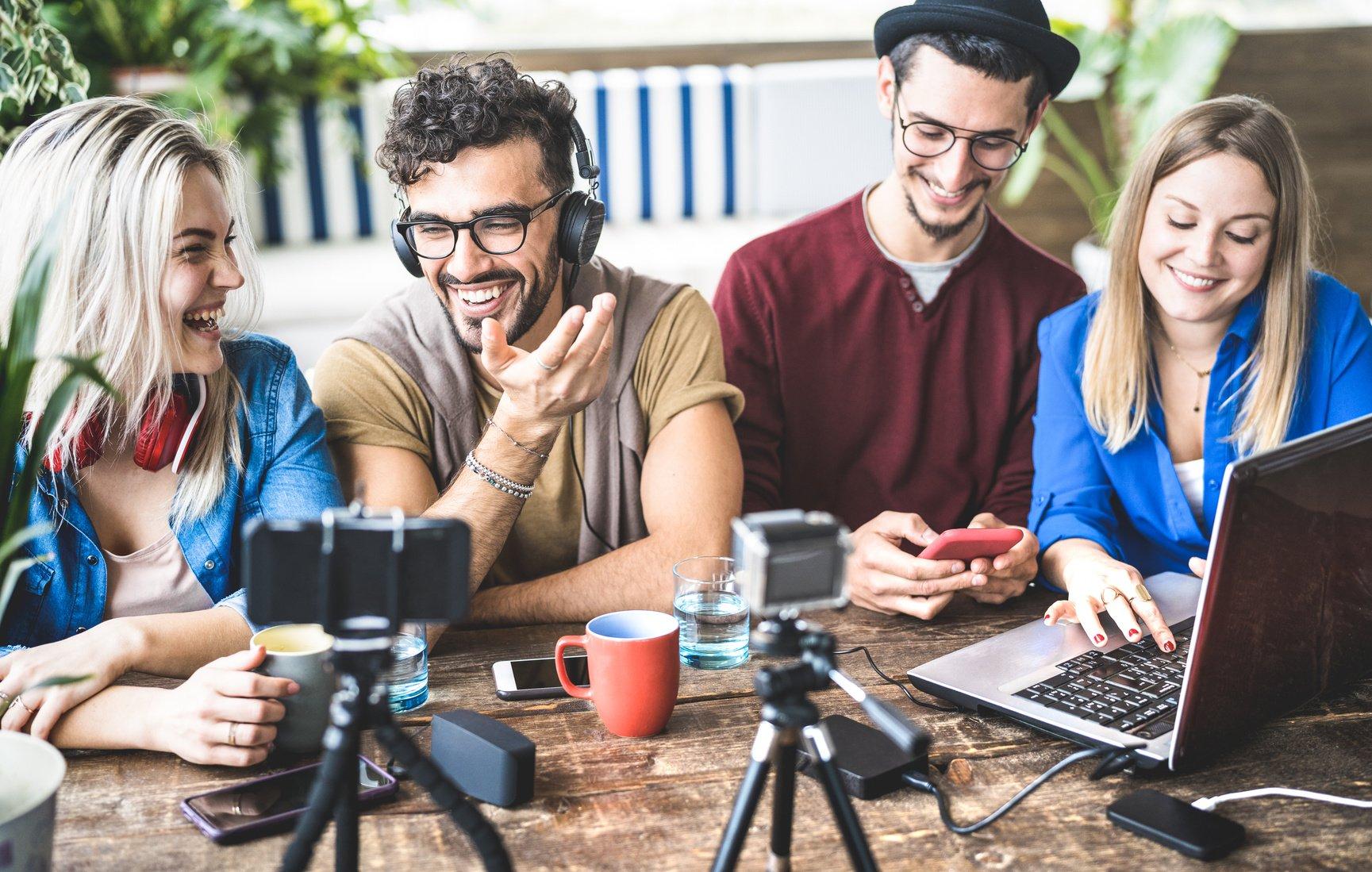 I am a firm believer in having fun. I believe life is too short to be highly serious, money-obsessed, and anxiety-ridden every single day. It's ok to step away from the keyboard and just smell the fresh air around you on your travels. You can't take any of this with you when you pass on one day, so you might as well smell the roses right now.
Don't get me wrong – I can be very serious about my work. I need reminders to let loose and have fun frequently. But once I do, I realize how important it is for your mental stability. Your mind needs to be nourished and supported if you want to continue this lifestyle for years on end.
Here are a few things I do to ensure I am prioritizing fun every now and then:
1. Sign-Off Times:
When I am not travelling, I set sign-off times for myself to ensure I step away from the computer. Generally, if I start working at 8:00 AM, I make myself stop by 8:00 PM. I never work on Sundays, and I try to work only 4 hours on Saturday. I draw a line in the sand for my own well-being.
On the road, I try to work from 7:00 AM-noon. That's generally enough time to make some money and keep moving.
2. Work-Life Balance:
I am a firm believer in making an office sanctuary that is separate from your bedroom. You need to be able to escape. It's confusing for your mind to sleep where you work – trust me.
3. Make Time for People:
If I know there are fun social engagements coming up later in the week, then I work hard to finish my work ahead of time. There is no room for procrastination if you are going to make money while travelling the world. Keep a schedule so you can always make time for the most important people in your life.
4. Do What You Love:
I'll say it again – do what you love. Don't just do something for the sake of doing it. Make a business out of your passion. You know the saying, "they loved their job so much, they never worked a day in their life." Well, it's true! Do what you love, and eventually, the rest will fall into place.
I hope you have enjoyed reading my blog on how you can earn a living right from your van, cabin, Airbnb, apartment, or home. The world is a massive, beautiful place that deserves to be explored. Even if you want to just simply tiptoe around your home region or state, these recommendations hold true for anyone, anywhere looking to jump into the digital nomad lifestyle.
As always, I would love to hear your thoughts on this blog, as well as the gig economy in general!
You can find me on Instagram at @alexandrafasulo. Don't be a stranger!