Get Your Head in the Cloud
What is "the cloud" and why should you care?
Simply put, the cloud is the remote servers that house data in a location other than on your local computer. Pretty simple, right? So why all the fuss? Because of the capabilities that are now within reach of companies of all sizes. Suddenly, the playing field is leveled, with a solopreneur having access to the same platform as a Fortune 100 company. The cloud is the ultimate democratizer—providing access to world class business tools for a low monthly subscription fee.
Thanks to the cloud, I have access to the same exact tools as a Microsoft employee. Data storage, email, enhanced communications, including high-definition audio and video conferencing right on my computer, and even a powerful application that can help me analyze and display data in a much more professional, and dare I say, sexy, format…is now all sitting in front of me, at the ready. I don't have to work for Microsoft to have access to it.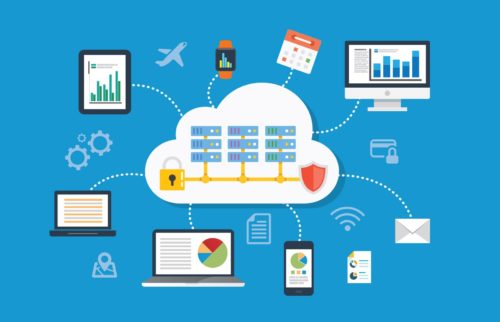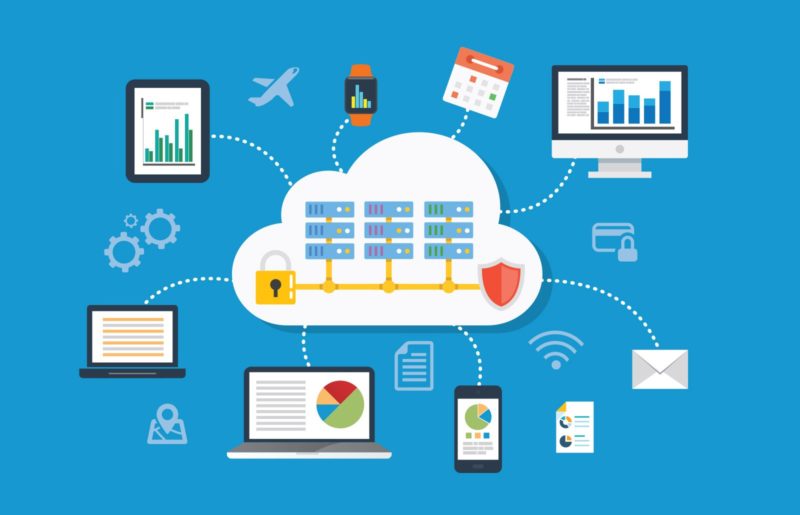 Now is the time to embrace our new, infinitely scalable, highly secure, world of cloud infrastructure. The result is a far simpler, cost-effective and scalable platform on which you can run your company. Let's look at three simple reasons you cannot afford to ignore this latest thing technology has to offer.
Reason 1—Storage
Thanks to cloud storage, today's laptops serve a much different purpose than the expensive back-breakers of old. No longer requiring mega storage capacity or piles of programs sitting on the machine itself, the sleek little beauties of today are really just "gateways" to a hosted, cloud-based world of programs and limitless storage. As a result, you can now walk out of a store, or checkout online, with a sleek, fast and capable laptop for less than the cost of an overnight stay in a marginally decent hotel!
Of course, to leverage this functionality requires a change in the way we do things. When saving a document, we now get to choose from a hundreds of options, including the market leaders that you have come to know in recent years, such as Dropbox, Box.net, Google Drive, and Microsoft OneDrive, to name a few. Clicking the save button and then choosing your desktop as the destination for that file is actually the worst option, because from there you can only access it from your own laptop. If you save it in the cloud, you can access your file from anywhere, from any device, anytime you want. What about security? All of these options mentioned are infinitely more secure than having your spreadsheet sit on your computer's desktop, which may find itself on the front seat of your car.
Reason 2—Communication
Communication is the backbone of business and life. (For proof, stop communicating with your spouse or significant other and see where that gets you!) A newer term that you may have heard is "unified communications", which packages services that were previously disjointed, or "siloed." These services allow us to instant message, call, video conference, and even screen share, all from a single interface. Couple all of these options with a presence component (you know, the little green marker that tells you the other person is online and available), and today's cloud-enabled communication services become a true productivity staple.
Workers of all ages, not just millennials, have come to expect almost instantaneous access to information. "Phone tag" simply won't cut it anymore. Fortunately, the cloud enables many options that eliminate communication struggles, and high cost, of old. Some names that you might want to look into include Microsoft Skype for Business or Cisco Spark, or a host of other voice-over-IP (VoIP) providers such as 8×8, Vonage, or RingCentral, just to name a few.
Reason 3—Mobility
Think about how you work. To check Facebook, do you run home and pop open your laptop to see how great your friends' lives are at this very moment? Of course not! That little computing powerhouse in your pocket is your "peephole" of choice. Thanks to today's technology, you can book a flight, hotel, dinner, and a show all from the soccer field sidelines. As a result, many companies are now adopting the cloud strategy known as "mobile-first" to accommodate the demands of today's on-the-go consumer.
So if you have not already done so, it is time to get your head in the cloud and explore the latest advances available to all of us! Change, as we all know, is never comfortable. But we grow the most when we leave our comfort zones, both as individuals and with the companies that we run. Remember, change is coming, and it is coming at the "speed of cloud." All aboard!
Interested in reading 99 other stories just like this? Grab The Better Business book here.