Following the String of Beads
How far can imagination and creative visualization take a young entrepreneur? From coast to coast, rags to riches and, in my case, 2779 miles!
During the summer of 1969 I spent my first of five summers working on the world-famous Boardwalk in Seaside Heights, NJ. I talked my parents into allowing me to venture out on my own, a 15-year-old with an adventurous spirit. I got a place to live, a tiny shack, and worked 100 hours a week in a T shirt stand.
During the few hours I wasn't working I enjoyed playing softball with other young guys. One sunny day I walked into a small bead shop to spend $2 of my hard-earned money to string up some seashells for my sister and friends. The shop was colorful and interesting to my creative instincts. When I left the store I said to myself, "wouldn't it be nice to own a little bead shop, in a nice little beach town, a few blocks from the ocean?" It seemed like such an enjoyable way to earn a living and share creative energy with others. Then I had to get back to work, so I didn't give it another thought.
Many years later, as my wife's birthday approached, I asked myself, "what can I do to show this woman how much I love her?" One idea that occurred to me was to make her earrings to match the many necklaces I had crafted and created for her during the years we had been together.
Each night as she slept, I went into my beading room to make pairs of earrings to match one or two of her necklaces. After six weeks of creativity I counted the earrings—42 pairs. But it was Valeri's 43rd birthday…so I set out to make one more pair.
I made the first earring, then was going to make its match when I realized I had run out of a particular metal part. It was a ten-cent part, and usually I bought 1,000 at a time. I was amazed that I was out, right as I was about to complete my task.
So I headed to the local bead store to spend a dime. When I arrived I found the small store nearly empty, going out of business! They had almost nothing in the shop, bare shelves, empty tables and dust…but fortunately they did have the small metal ten-cent piece I came for. I surveyed the empty store, spent my dime and left. Only upon leaving did I see a small handwritten sign saying "For Sale—Local Bead Store."
Several days later I gave my wife 43 pairs of hand crafted earrings, all made with lots of love. I also told her of the odd "coincidence" of the store being for sale. We talked for days about this weird occurrence, then decided to take a leap of faith and buy the store!
It took our savings in the bank, I borrowed money from my dad, and we had to take a 2nd mortgage on our house to buy the business. We had to put all our chips on the table. I promised my wife I would work hard and wouldn't let us lose our house. I am forever grateful for her faith in me and for her support. After we bought the business I set about rebuilding it. I reinvested every dollar we made, buying colorful beads and shells, adding crystals of Quartz and other stones I've loved since childhood, always acquiring the best quality I could find, as if they were gifts for my family. I greeted everyone who entered with a smile, spreading good will, grateful for their visit. Each day I invested 15–20 minutes of my time imagining…visualizing filling the void, growing a special place where others would be inspired by the beauty of nature and their own imagination.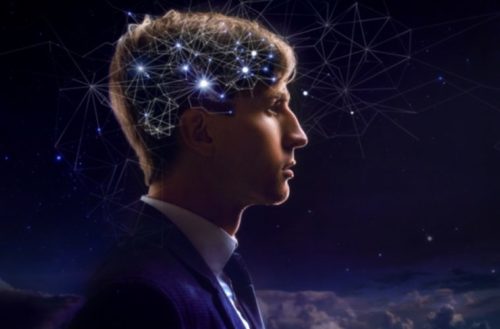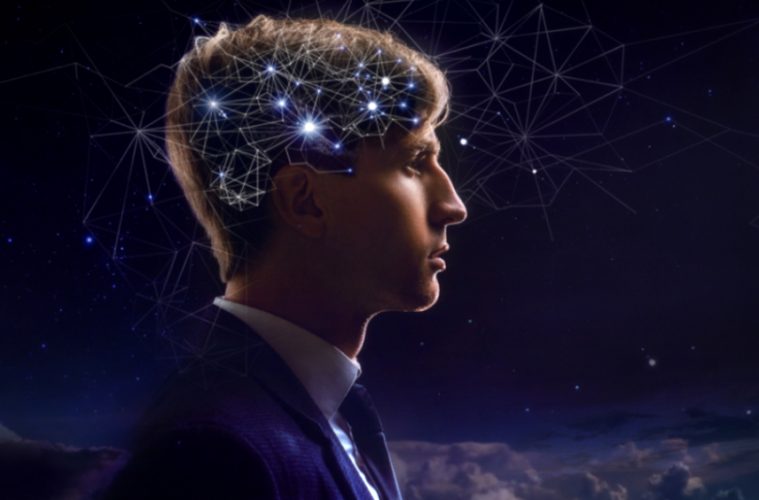 One day, as I was alone in the store, I saw my young self, as that 15-year-old with a vision, at the bead store in Seaside Heights 28 years earlier. I heard my words again "Wouldn't it be nice to own a little bead shop, in a nice little beach town a few blocks from the ocean?"
I had actually asked for this exact opportunity! All I had to do was be prepared when it unexpectedly came, and be willing to pay the price—with dollars, effort and faith.
Now, almost 20 years later, our shop has become one of the finest bead and crystal shops in America.
I like to say that we transact love, light and joy—just disguising it as beads, crystals and string! Our business is a labor of love, sharing our passion with others. Our small business success has allowed us to contribute to our community, donating to support local schools, artists, musicians and environmental foundations. We've done well by doing good, passing on life lessons my Mom and Dad taught me of hard work and caring for others.
Every day is our present—a gift that's both a new beginning and a continuation of our life's work. Like a strand of beads, we add one to another, one at a time, our lives an accumulation of our intention and effort.
I hope your life's "strand of beads" is a fulfillment of your hard work and dedication, your dreams and goals. And like 15-year-old me on that boardwalk, I hope you allow the string to lead you to your passion and your destiny.
https://www.butlerinsuranceagency.net
Interested in reading 99 other stories just like this? Grab The Better Business book here.