How To Self-Publish A Book
Online and service-based publishers are very similar to self-publishing, except you get to have experts do it for you and deal with the details.
You may want to do it on your own, though. And instead of scrolling through endless articles and watching interminable videos trying to find someone to JUST TELL YOU HOW in straightforward, easy to follow steps, then hello.
Welcome.
Authors Unite is a service-based online publisher, distributor, and book marketing and promotions firm. Our team is made entirely of authors and entrepreneurs and we work with authors from all walks of life, all industries, from all over the world.
You might wonder why we would just tell you how to self-publish. Good question! For one thing, it is not proprietary information. For another, we are in this business because WE LOVE BOOKS.
We love authors, books, illustrators, and poets. We enjoy a fanciful turn of phrase, a strong adjective, and alliteration. We want people to write books and share their vision and their knowledge with the world.
There have been over 2,200,000 books published worldwide so far in 2017, over 305,000 of those are in the United States alone.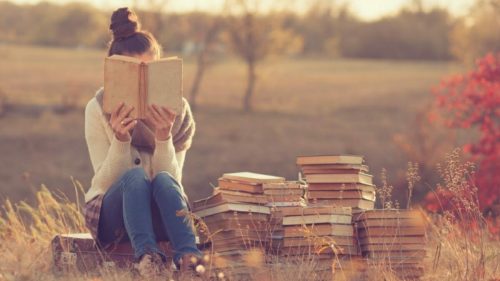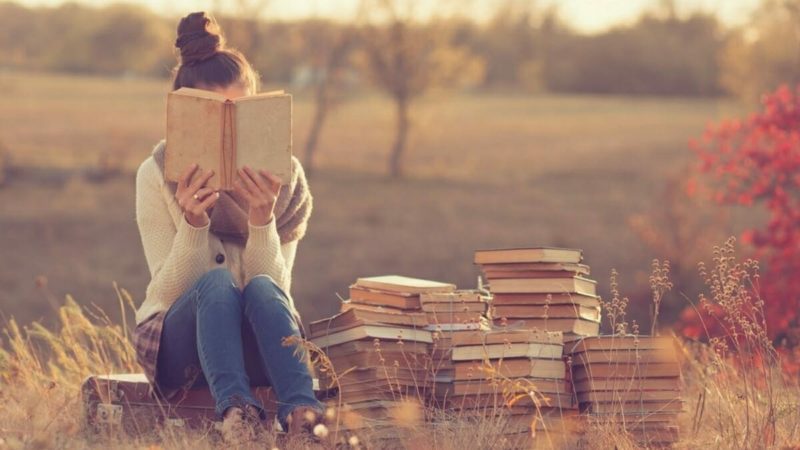 Reading is important. Knowledge is power – corny, maybe, but still true!
When it comes to the world of online publishing, Amazon is the king. By early 2016, Amazon's sales reporting showed that the Big 5 traditional publishers accounted for LESS than 25% of all ebook purchases on their site, while independent publishers were taking almost 45% of the market, and self-published titles coming in at 5% of overall sales. Independent and self-published ebook titles have continued to rise in popularity, showing upward trends annually.
This information is great, but HOW does one go from writing to published author?
Here's how:
1. Finish the book
2. Editing
3. Cover Design & Description
4. Formatting
5. Publish on Amazon and CreateSpace
Let's go more in-depth here.
Step 1: Finish your book!
I know this seems obvious, but so many people start looking into editing and publishing long before they are done writing, even if it is just to see what comes next. Looking into and researching next steps is definitely a smart idea, but remember to keep writing and maintain that as the top priority.
We recently discussed the specific steps to writing a book, including breaking it down into manageable steps and making writing a daily habit.
If you find it difficult to finish your book on your own, you may be interested in people who are book coaches, who can be a partner to you during the writing process. Someone who will hold you accountable for your writing progress, and be available to bounce ideas off of, make suggestions, and generally help you.
Or you may prefer writing alone. Personally, I got my best work done late at night or first thing in the morning, as the dew was still drying on the grass and few voices were awake to invade my thoughts. Just me, coffee, and a keyboard.
No matter what, focus on finishing your book.
Because next comes editing.
Step 2: Editing
Having your book edited by a professional is extremely important. Editing can make or break a book. It is the difference between people focusing on your story and being distracted by poor grammar or typos, to the point where they stop reading.
If you personally know a professional editor, go with them! If not, get a couple of referrals from authors you know, a publisher, friends, or ask your social media following, and get a couple of editing quotes.
Be very careful about just going with either the cheapest (price-conscious) or most expensive (perceived value). Make sure you actually speak to the editors and get a feel for them. Have either of them edited books in your genre before? Do they seem excited to work with you? Do you feel like they just "get" you? What is their editing process? How involved will you be? Do you feel comfortable with that process?
Ask questions. You want to work with an editor that you truly feel will make your book better, not someone who will make big changes to the structure without talking to you first.
Editing is what will make your book go from good to great. Your editor will point out inconsistencies that you miss because you're too close to the material and have read it so many times. They will find typos, fix grammar, and help you with making sure you are not using the same adjectives over and over.
This is a very important step in the process of publishing a book and should not be skipped.
Step 3: Cover Design & Description
Now that editing is underway, it's time to start the cover design process. You can get referrals, or look for freelance designers, for work with your publisher to use their designers. Check their portfolios and find an artist who is both reasonably priced and you love their work.
Creating your cover is important, as it is the first thing someone will see when they find your book. You want something that catches the eye but doesn't give away too much of the story. Something simple but not too simple. Something with color but not too busy.
Cover design is a delicate balance, and a beautiful one with a good designer. They'll work with you and revise it until it is perfect.
Writing a back cover summary and description is also needed at this point. You will need the description not only for the back cover of the book to be completed, but also during the publishing process.
Writing a catchy, error-free description and having a beautiful professional cover are important pieces in publishing a book.
Step 4: Formatting
This step is required. Amazon, CreateSpace, the Apple store, Barnes & Noble, they all require very specific formatting for your work to look good on their platform. You cannot just throw a Microsoft Word document or a PDF up online and expect it to look good on all various devices.
So, you need the text formatted for both print and ebooks, and it also depends on what size your book is. You could choose a book that from 5" x 8" or 6" x 9" on up to 8.5" x 11"!
This is also the step where you can hire a book designer, if you want to have colors and graphics and any complicated or intricate interior decorations throughout your book.
Once this is all complete, it is time to publish!
Step 5: Publish on Amazon and CreateSpace
This is the fun part!
Once you have all the correct file formats and cover images, it's time to publish!
First, publish to Amazon, which includes selecting which categories you want your book in, selecting up to 7 keywords and/or phrases, and picking your price.
Once it is uploaded, it will be in review and can take up to a couple of days for it to be up on Amazon.
Then go to CreateSpace and upload the files for the print book, including selecting the size, formatting, and look of the book. This step also requires an ISBN. Once it is uploaded here, you will be able to review the files within a couple of days using either their online interior reviewer or by ordering a physical sample copy to review.
Once both are up and live, you will want to reach out to Amazon Author Support to merge the two together so they are listed as one book with two options instead of two different items.
Bonus Tip: Make sure you create an author page on Amazon so that people can find you and include your website and bio!
Now that your book is published and ready for the world, it's time for some fun and to do some marketing, get exposure, and become a bestseller!
Click here to learn all about marketing your book.
Tyler Wagner is the founder of Authors Unite where he helps people write, publish, and market their first profitable book. He has helped people create passive income, become leaders in their field, start businesses from their books, and much more. Since starting Authors Unite, he has helped 250+ people become profitable, bestselling authors. He is also the bestselling author of Conference Crushing, a book designed to help business people and entrepreneurs maximize their ROI at networking events, conventions and conferences.