How Success in Your Marriage Can Impact the Success of Your Business
One of the reasons for my success in the staffing industry during the late 90's and up until the financial crash of 2008, was due to an incredibly accurate tool that we used to match our applicants to our employers and their positions. This tool, the Rembrandt Portrait (a personality profile), is highly effective in predicting success on the job as it matches an individual's innate personality characteristics to the required performance factors for the position.
Utilizing the profile allowed us to set ourselves apart in our industry and create a new model for filling positions. We were able to accurately let our clients know where their new employee would excel and where they might have issues with them. Frequently, we had clients return and inform us that the employee had performed exactly as we had described, and that the issues we alerted them to did come up, but that they were prepared for the situation and could be proactive in finding a positive solution.
My husband and I, who had been married for approximately 30 years and had a good relationship, but with the standard ups and downs in communication that haunt most marriages, decided to take the profile ourselves. We were astounded at the accuracy of the profile and the things that we learned about ourselves and each other. We discovered how our innate approach to communication was negatively impacting those ups and downs in our marriage.
Utilizing this tool, and others that we discovered in the course of our business, we were able to understand each other better. We understood why we approached situations the way did, we understood how we each communicated, and a myriad of other elements that impacted our marriage. Learning these things and utilizing the knowledge to improve our relationship had a powerful and positive impact on our marriage.
Later, when our daughter became engaged, we utilized the tool again in a relationship aspect. She had already taken the profile. Her fiancé took the profile as well and I was able to sit down with them and explain where their innate characteristics supported their relationship and where they could cause difficulties. Again, armed with this information, they were able to be proactive in not only minimizing conflict in their marriage but enhancing positive communication.
In 2014, my husband of 44 years passed away. Following his death, I decided to pursue my passion for helping others to reconnect with their dreams and goals and achieve their potential by becoming a relationship and business coach. Utilizing this same Rembrandt Portrait tool, I am now able to help couples understand themselves and their partners and how to improve their marriage.
I recently met and married a wonderful man who was also widowed. Together, we now run a 2-day experiential couples' retreat which utilizes the Rembrandt Portrait to assist in creating a unique, customized blueprint for each couple's marriage.
Couples come away from our retreat armed with information and processes to help them understand themselves and their partner, and apply this new knowledge and understanding to the relationship. They walk away with tools to be proactive and understand some of the communication stressors in their marriage.
Additionally, this tool is as valid today as it was in the days of my staffing business in enhancing an employer's ability to hire the right employee for positions in their company. It can be utilized to enhance understanding among employees, creating an environment for a stronger team. With it, an employer can begin to understand his/her employees at a new level, understanding how to best utilize their abilities, how to communicate with them, how to keep them from burning out, thus reducing turnover, and how to improve overall productivity in his/her operation.
Just as there are performance factors required for success in a job, there are performance factors that are required for success in a marriage. These include: a) How you get things done; b) How you make decisions and address problems; c) How you manage stress; d) How you communicate; e) How you interact; f) How you plan and manage; f) How you lean on each other.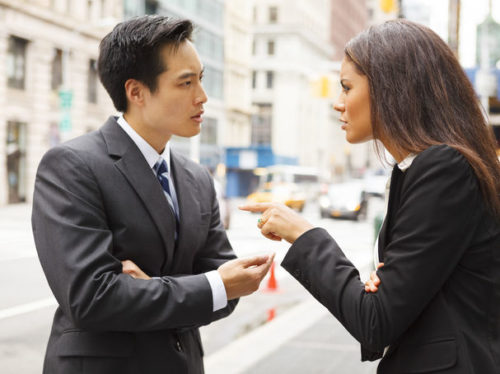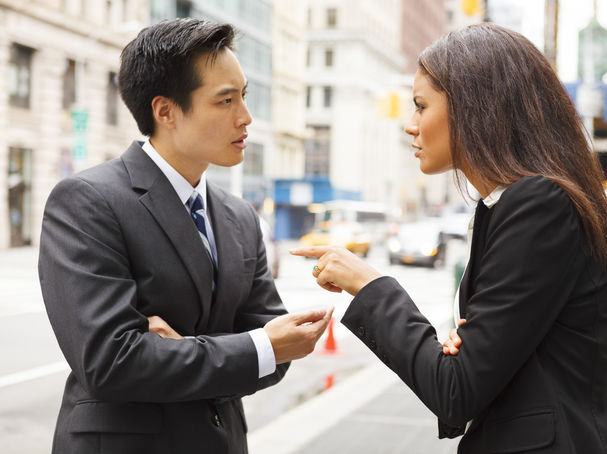 When you are aware of your own strengths and areas of development, as well as those of your spouse, for each of these performance factors, you can be proactive in designing a level of communication and working together that will strengthen your marriage and minimize difficult moments.
A successful marriage has many of the same requirements as a successful business. It requires two people committed to the success of the marriage, two people who are willing to work together for the benefit of the marriage, and two people who are willing to compromise. It requires that these two people be able to communicate well with each other and minimize the stress in their relationship. Additionally, it requires a level of leadership on both parts. One way this leadership is expressed is through working for the success of the relationship and not being selfish or "me" focused, and always having your partner's happiness at the forefront of your thoughts.
Working with the Rembrandt Portrait all those years ago to build my staffing business and then to enhance my marriage, has come full circle as I use it now to enhance my clients' marriages, which allows them to focus their attention in effectively operating and growing their business. But more than that, it has allowed me to see how having a successful marriage and having a successful business aren't all that different—or, with the right tools, all that difficult.
http://www.bridgeportcoaching.com/
Interested in reading 99 other stories just like this? Grab The Better Business book here.