How I generate
20-50 partnership calls per week,

created

1,000+ partners,

and receive

referrals every day
What's included in
The B2B Accelerator?
Only
$49

for a limited time only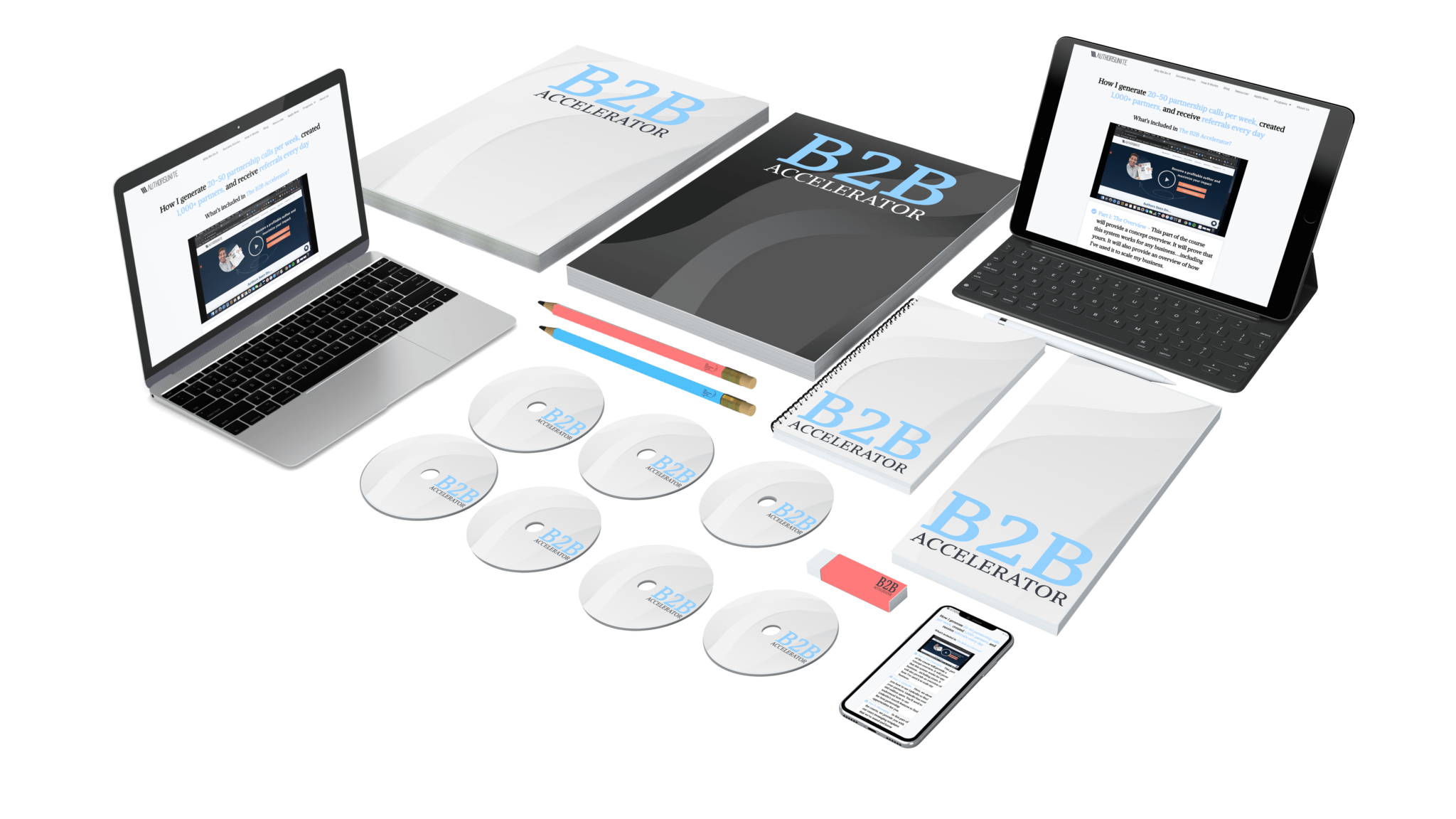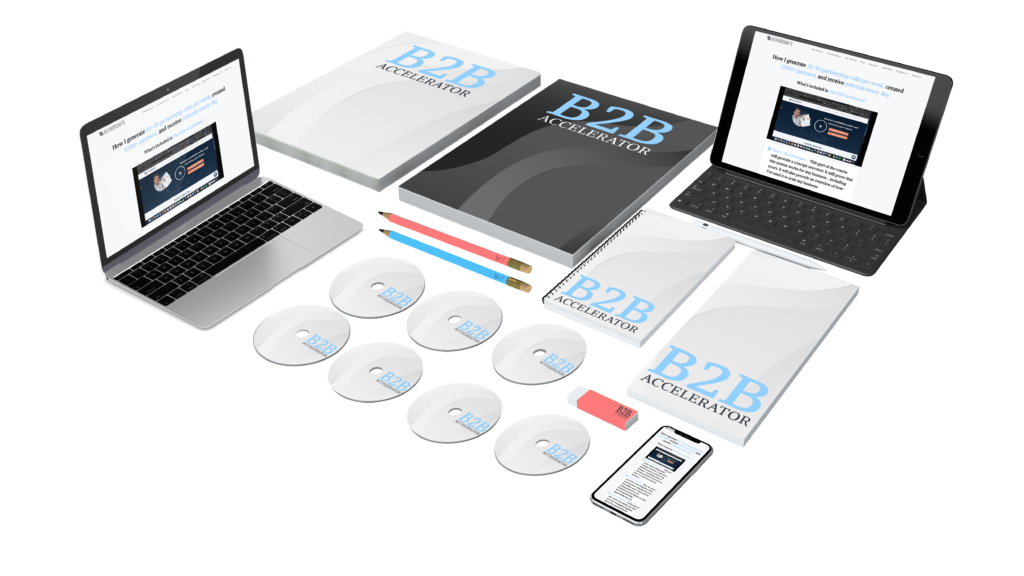 I've gone through the training and it was very useful!
Smart way of building up a network of partners without any high-pressure sales techniques.
Best $50 I've ever spent!
The B2B Accelerator includes 100% support from my team and I. If you have a question, we'll answer it in timely fashion.