Here are the 7 steps for adding me to your account with Editor Access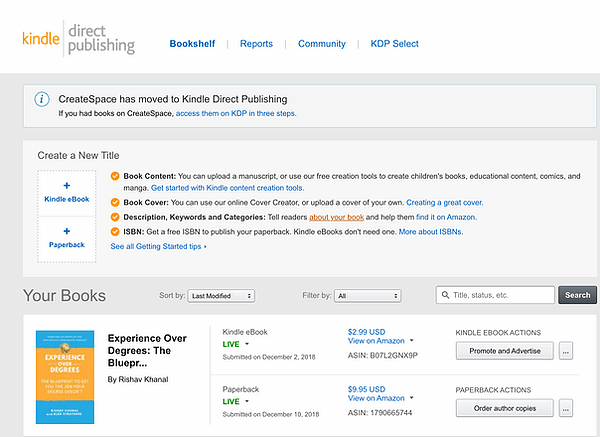 STEP 2: Click on Promote & Advertise
for your book on the bottom right.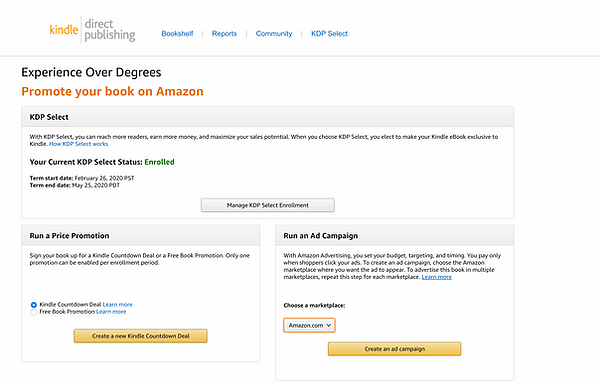 STEP 3: On the bottom right of the screen select Amazon.com as the marketplace and select create an ad campaign.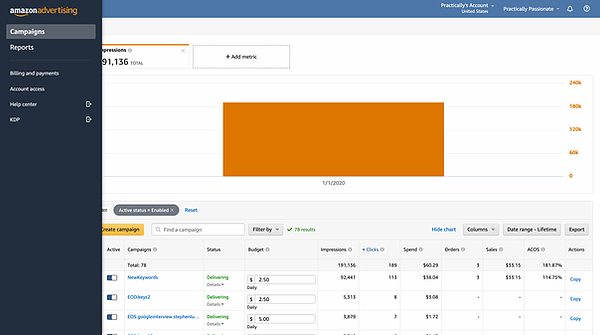 STEP 4: Hover over the 3 lines on the top left next to amazon advertising
STEP 5: Click on account access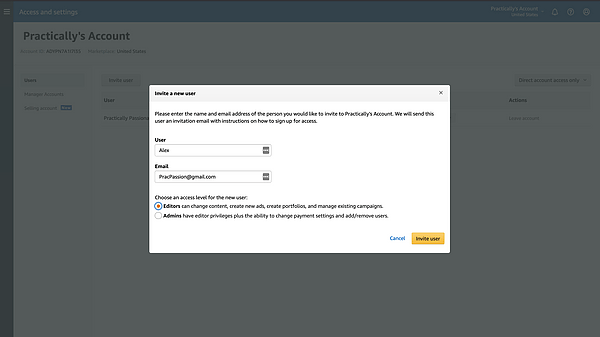 STEP 6: Click on in invite user and use the below credentials:
User: Alex
Email: PracPassion@gmail.com
IMPORTANT: EMAIL IS CASE SENSITIVE!
Select Editors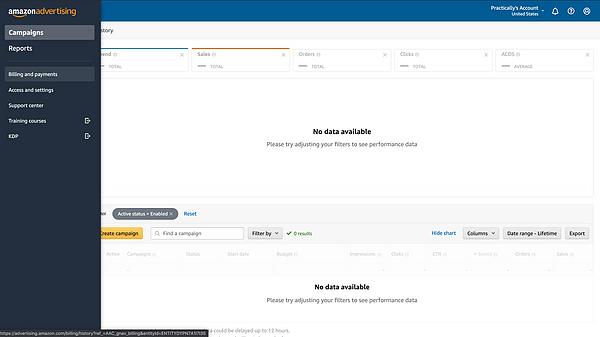 STEP 7: Hover over the left dark blue bar again and select billing and payments this time. Click on payment settings and add your payment information. I don't have access to this tab.